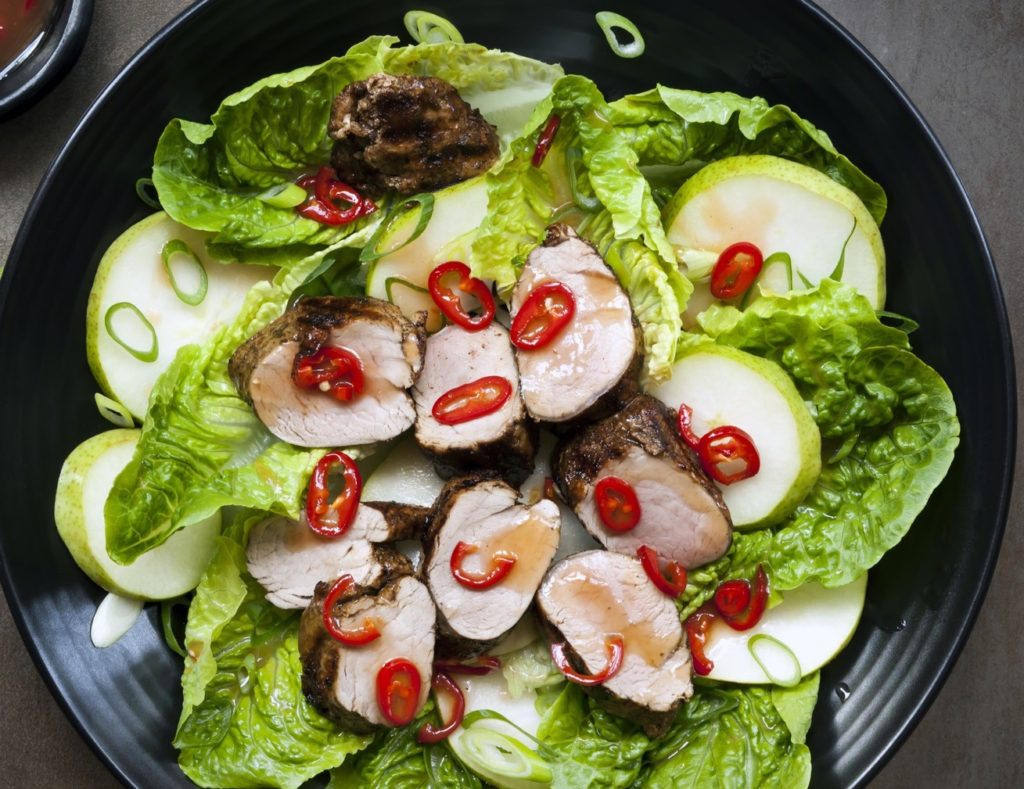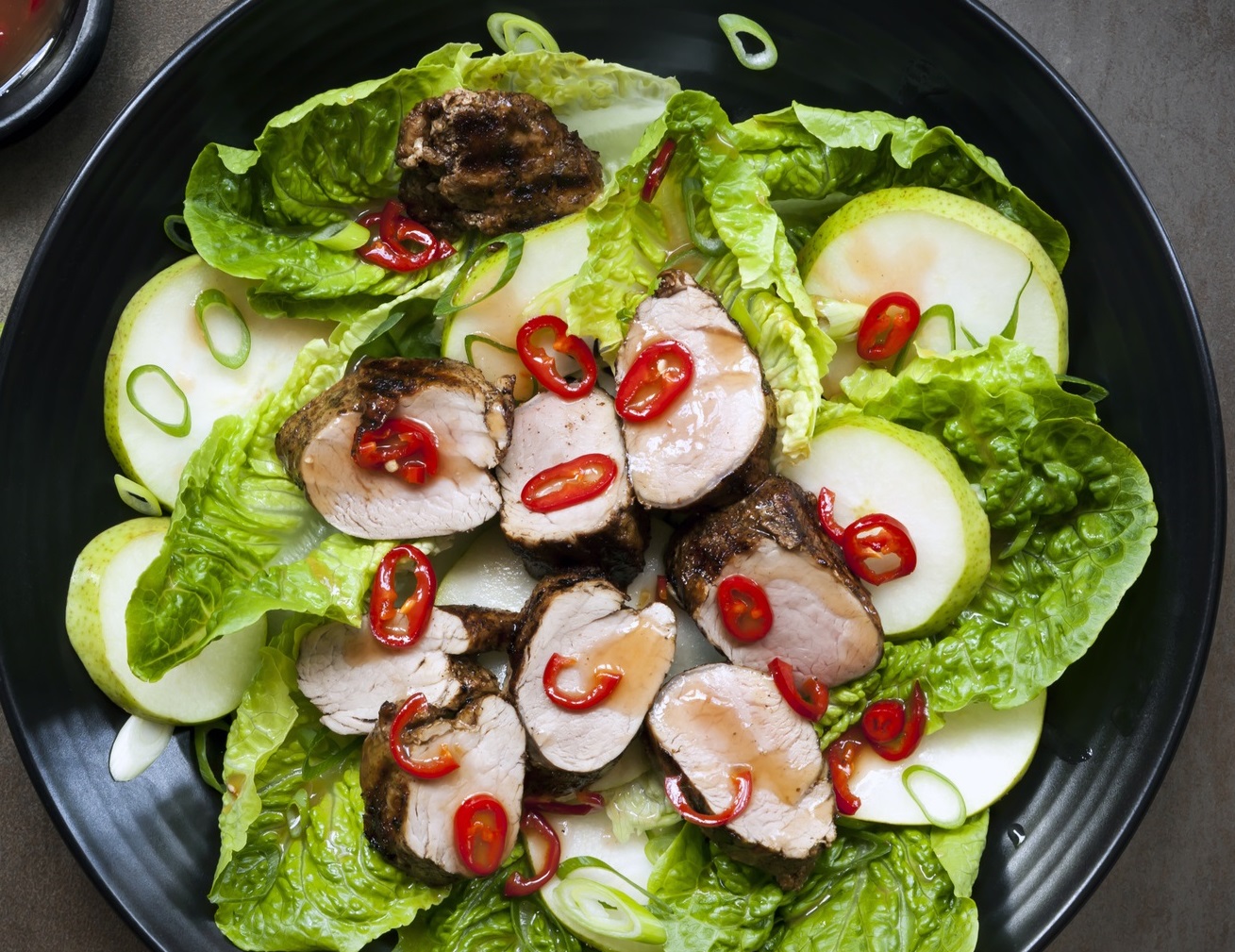 Grilled pork and pears combine for a light and tasty lunch or dinner option this season.
Makes 2 servings
Ingredients:
4 Tbsp. olive oil
3 Tbsp. balsamic vinegar
2 cloves minced garlic
2 Tbsp. organic maple syrup
1lb pork tenderloin
¼ tsp. black pepper
2 large ripe pears, halved and seeds removed
6C mixed salad greens
¼C sliced red onion
Directions:
Preheat grill to medium-high heat. In a small bowl combine oil, vinegar, garlic and ½ the amount of maple syrup. With the left over maple syrup use that to brush evenly on pork tenderloin. Sprinkle pork with pepper. Place on grill and grill for 15 to 20 minutes or until desired doneness. Remove from grill and let stand about 15 minutes before slicing. In the mean time, brush with a little maple syrup if desired. Place cut side down on grill and grill for 5 minutes or until tender. Remove from grill and slice into wedges. To serve, arrange 1 ½ cups of salad greens on a plate. Top with ¼ of grilled pork and pears. Drizzle remaining oil, vinegar, garlic and maple syrup mixture. Garnish with red onion slices.
Nutrition Facts:
412 calories, 26 g carbohydrates, 34 g protein, 19 g fat, 90 mg sodium, 90 mg cholesterol, 5 g fiber