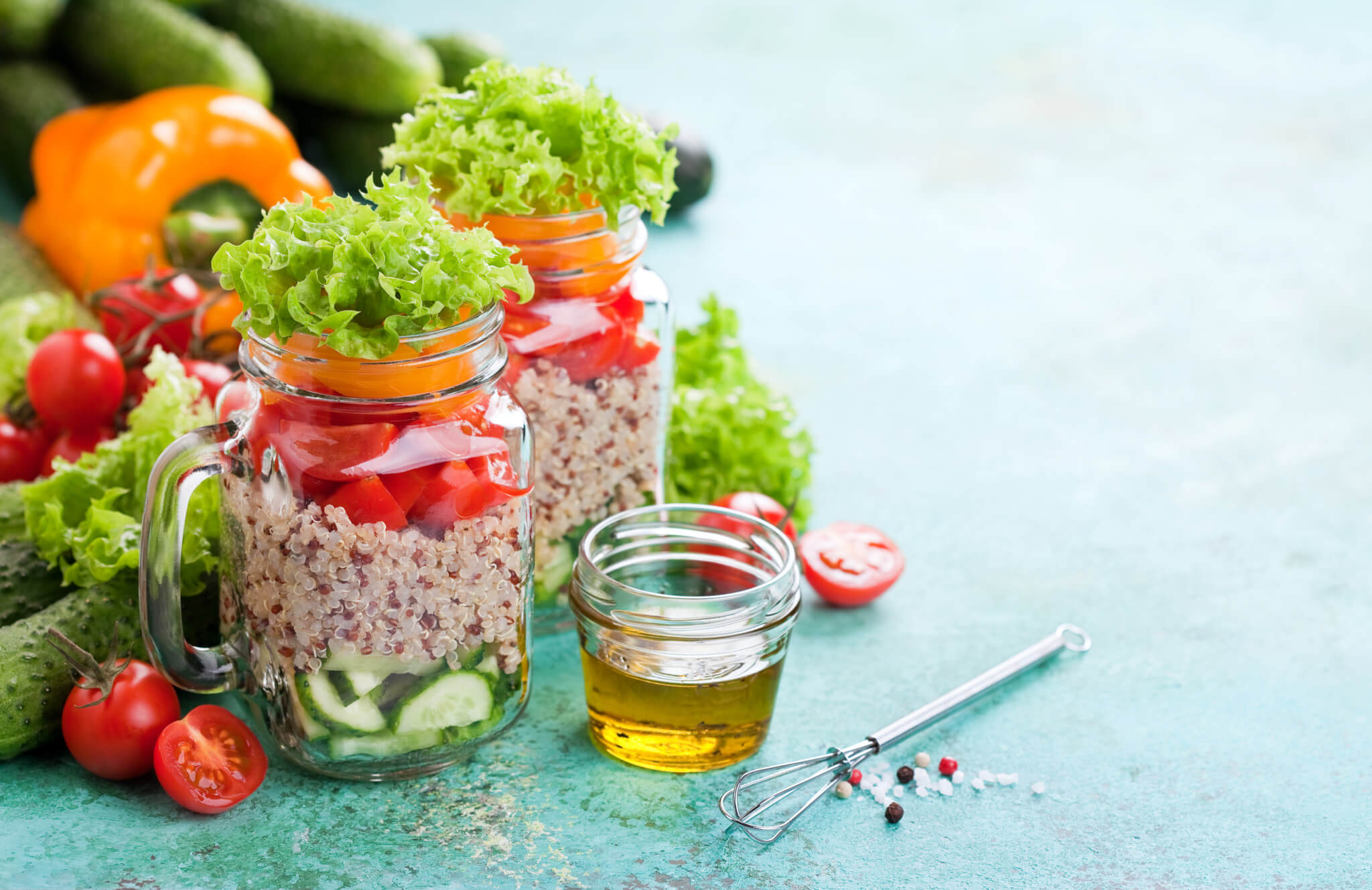 Make this salad-in-a jar several days ahead, to have healthy 'grab-and-go' lunches ready as you head out the door on busy mornings.
Ingredients:
5 whole cherry tomatoes
¼ cucumber,diced
¼ orange bell pepper
½ grilled chicken breast, cooked and chopped
½ cup quinoa, cooked as per packet instructions
1 Tbsp. sunflower seeds
Spring mix lettuce, enough to pack the the jar full
Lemon-Garlic Dressing:
2 Tbsp. olive oil
1 Tbsp. freshly squeezed lemon juice
1/2 tsp honey
1/2 clove fresh garlic, minced
salt and pepper to taste
Place all ingredients in a bowl,shake to combine
(Note: These are approximate measurements for quart sized mason jars. Adjust the quantities as per your container size.)
Directions:
Pour the dressing first in the mason jar. Then add the cucumber. Then add the protein-chicken and quinoa. Top with bell peppers, cherry tomatoes and spring mix lettuce (or any greens of your choice). Also, add sunflower seeds for that extra crunch and pack and refrigerate. Empty out the jar in a bowl, mix and enjoy your delicious lunch.
For more delicious recipes, Subscribe Now to Naturally.