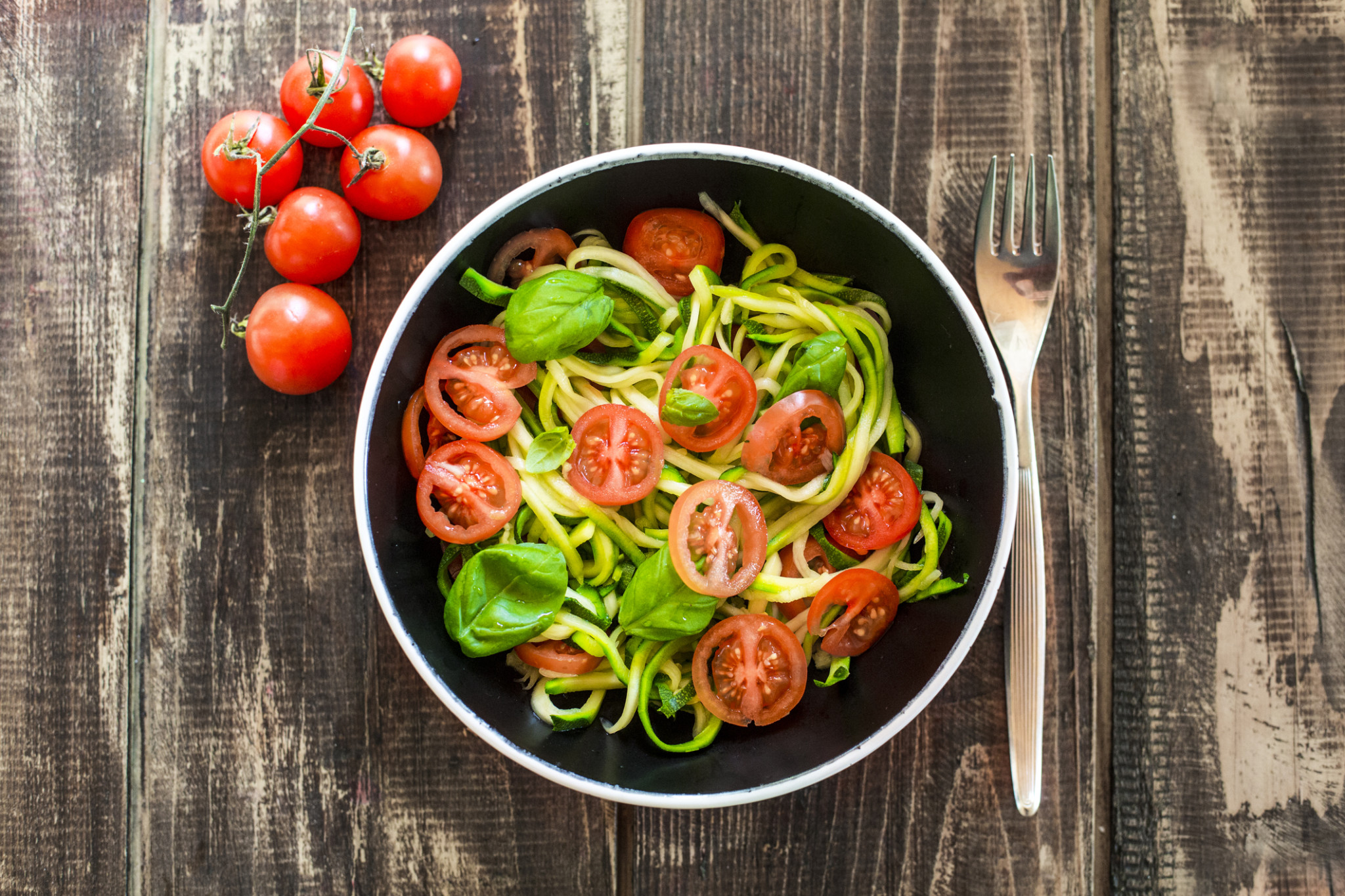 Enjoy this delicious, loaded-with-veggies recipe, submitted by Shaklee Distributor, Carrie Campagna. Carrie's recipe was submitted via the Shaklee Heart Month Recipe Contest, February 2017.
Ingredients:
1 medium to large zucchini, spiraled (or pre-made zucchini noodles)
6 mini sweet peppers, chopped
1/2 red onion, sliced
1/2 cup cherry tomatoes, sliced in half
2 Tbsp. olive oil
1/2 cup black beans, drained
2 Tbsp. chopped cilantro
1/2 lime
1 avocado, sliced
Salsa
Directions:
Heat a saute pan on medium to high heat. Add 1 Tbsp. olive oil. Once the oil has warmed, add the zucchini noodles. Saute for about 3-4 minutes and then place on paper towels to drain some of the liquid. Add 1 Tbsp. olive oil to the already hot pan. Throw in the onions, peppers, and tomatoes. Saute for about 5 minutes. Add in the beans and cook for another 2 minutes, then sprinkle cilantro over the veggie mix. Plate your "zoodles" and place the sautéd veggies on top. Squeeze the lime juice over the veggies. Top with the sliced avocado and salsa. Enjoy!
For more delicious recipes, Subscribe Now to Naturally.