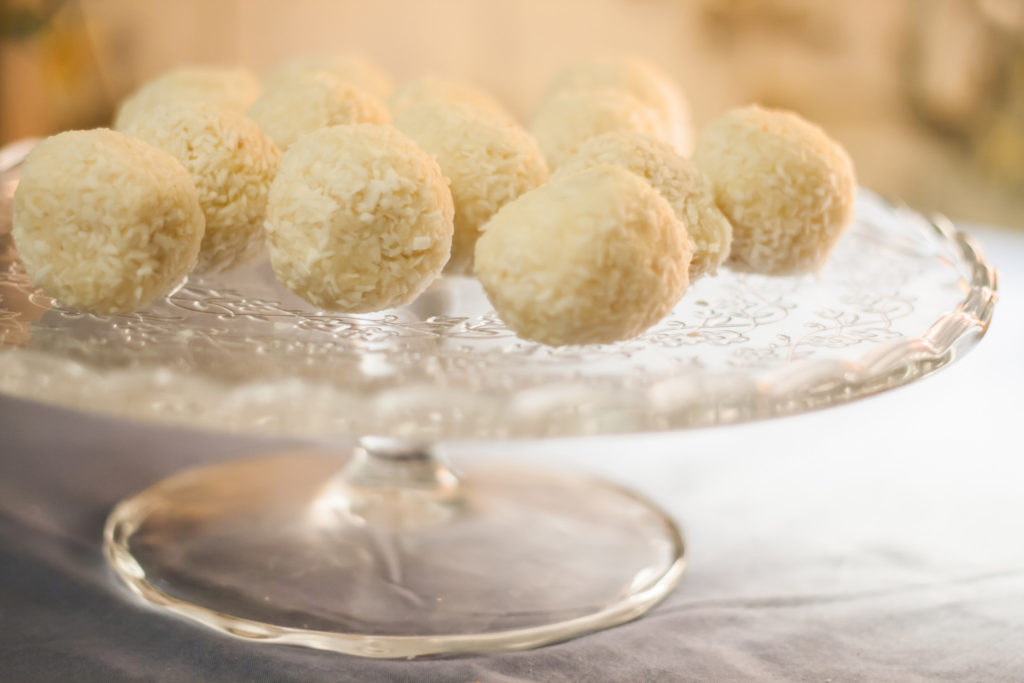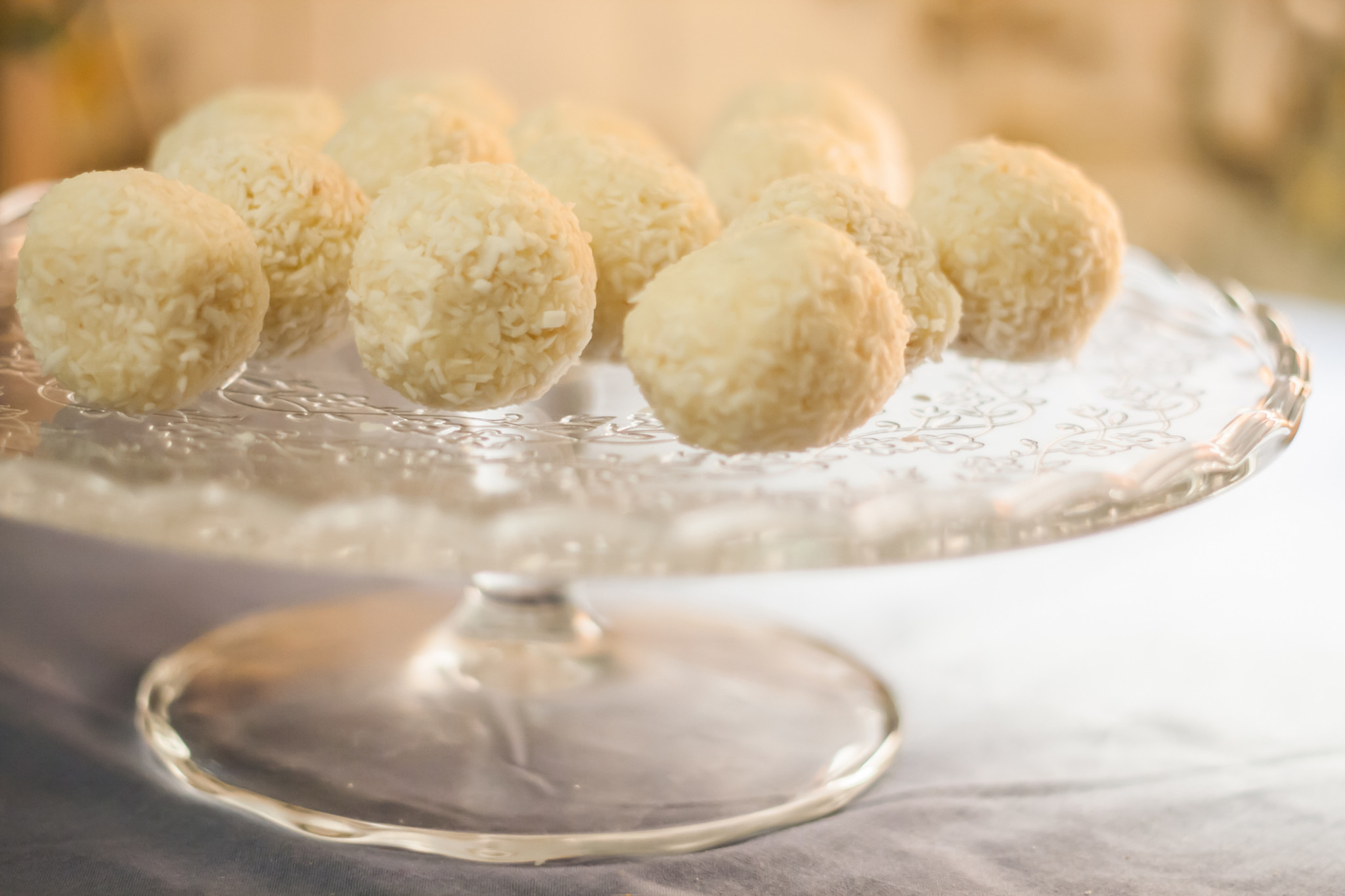 Easy to make and phenomenally delicious.
Makes 18 protein balls
Ingredients:
1/4 cup Vanilla Life Shake™
1 cup pitted dates, soaked in hot water, if needed to soften
1 cup cashews
1 cup unsweetened shredded coconut (divided in half)
1/4 cup chia seeds
Zest of 1 lemon
Juice of 1 lemon
Directions:
Add dates to food processor and process until broken up into pea-sized bits. If your dates are not sticky, be sure to soak them in hot water for 15 minutes to soften and then drain.
Add cashews, 1/2 cup of coconut, Vanilla Life Energizing Shake, and chia seeds and process until well combined.
Add lemon zest, juice, and sea salt and process for 1 more minute until dough comes together into a large ball (add a tablespoon or two of warm water if needed).
Roll into 18 balls and then roll balls in remaining 1/2 cup coconut.
Place in freezer for 15 minutes. Store in fridge for up to 1 month.