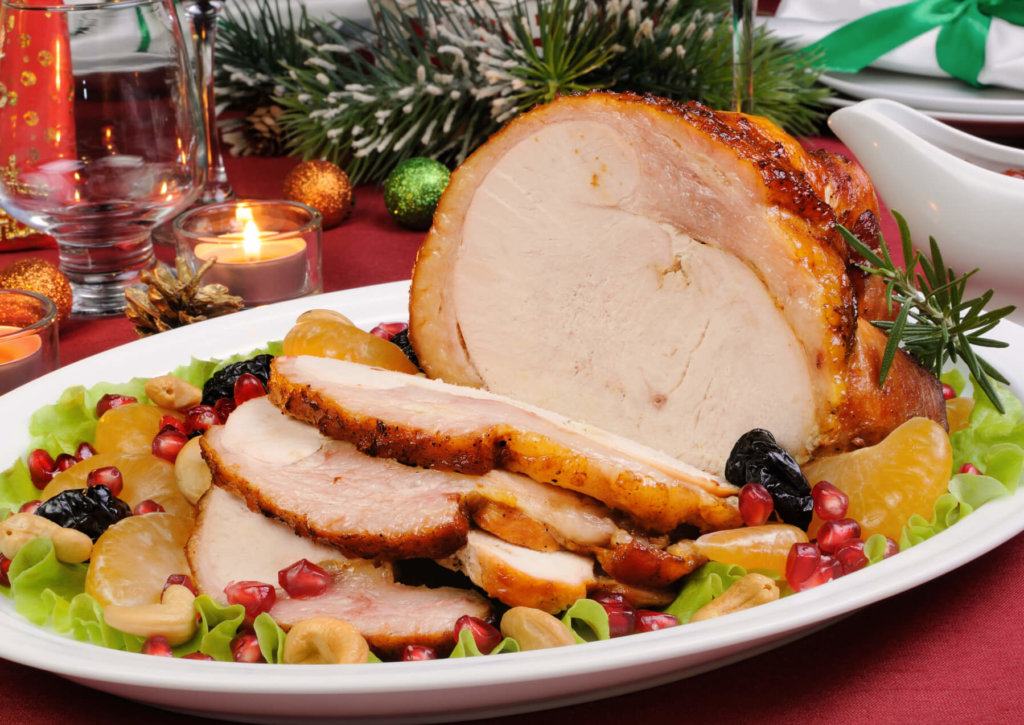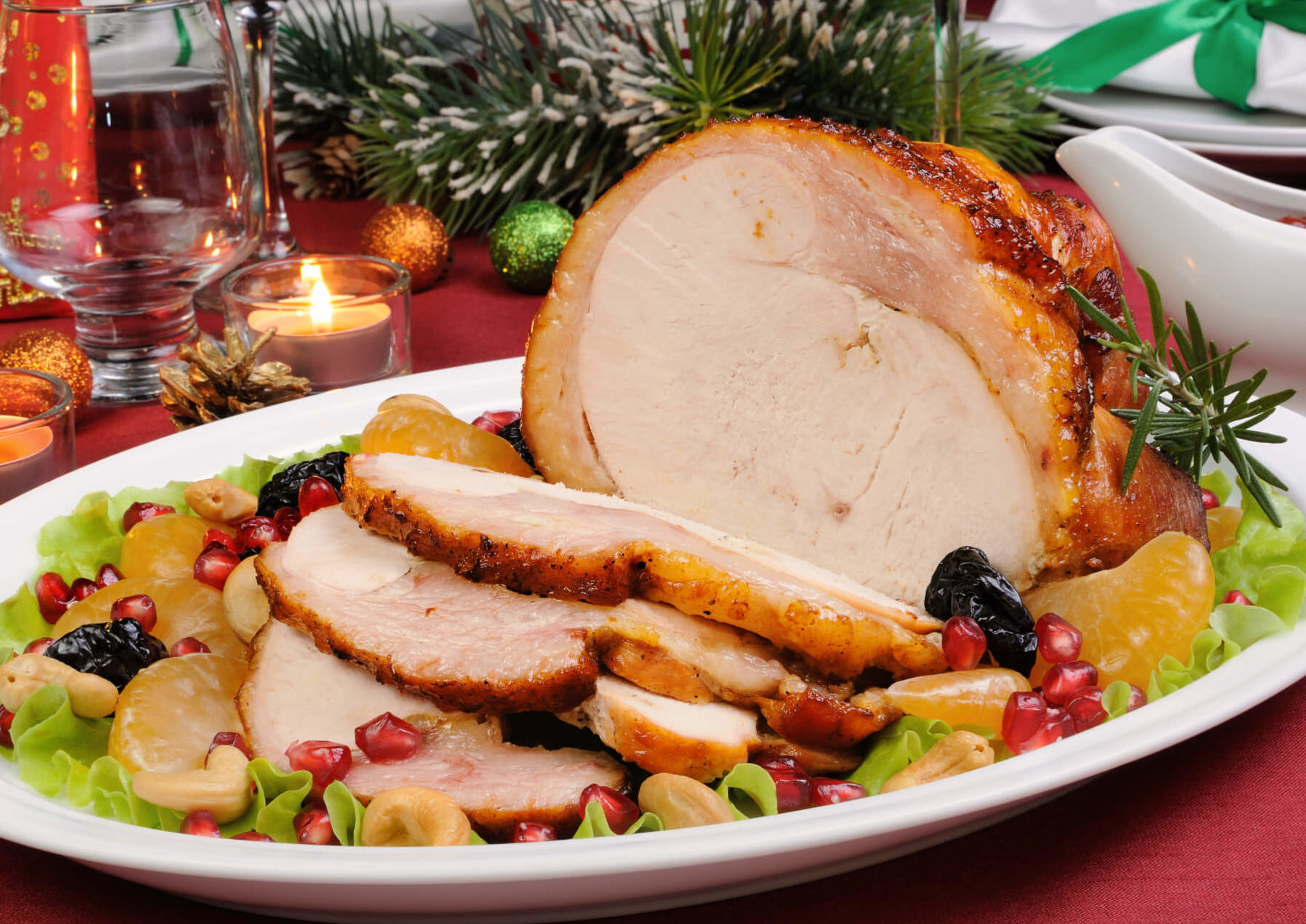 Celebrate the holidays with your loved ones with this delicious citrus and herb flavored turkey recipe!
Ingredients:
1 whole bone-in turkey breast, 6 1/2 to 7 pounds, thawed
2 Tbsp extra-virgin olive oil
2 Tbsp fresh sage leaves, finely chopped
1 Tbsp rosemary leaves, finely chopped
1 Tbsp thyme leaves, finely chopped
3 garlic cloves, finely chopped
1 teaspoon grated lemon zest
Salt to taste
Black pepper to taste
1 navel orange
1/2 medium red onion, cut into wedges
1/2 cup low-sodium chicken broth
1/2 cup orange juice
2 Tbsp lemon juice
Directions:
Heat oven to 325 degrees F. Put turkey breast, skin-side up in a heavy roasting pan or baking dish, preferably on a rack.
Mix garlic, salt,pepper, all herbs, lemon zest in olive oil to form a paste. Marinade the turkey with this paste for atleast 30 minutes. Ensure that you cover the skin under the breast as well. Pour the orange juice, lemon juice, and chicken broth into the bottom of the roasting pan. Scatter onion and orange slices around the pan.
Roast the turkey for 1.5 to 2 hours, until the skin is golden brown and an internal thermometer registers 165 degrees F when inserted into the thickest part of the breast. If, while it roasts, you notice the turkey is browned more than you'd like, cover the turkey loosely with aluminum foil and continue to roast until done.
When the turkey is done, remove from the oven, cover with aluminum foil, and allow it to stand at room temperature for 10-15 minutes. Slice the turkey and serve.
For a perfect meal, pair with Honey-Cinnamon Roasted Sweet Potatoes.
For more delicious recipes, Subscribe Now to Naturally.