Three quick and easy appetizer recipes to help you bring the flavor to your football parties this weekend!
Zucchini Pizza Bites
Enjoy this yummy low-carb party snack.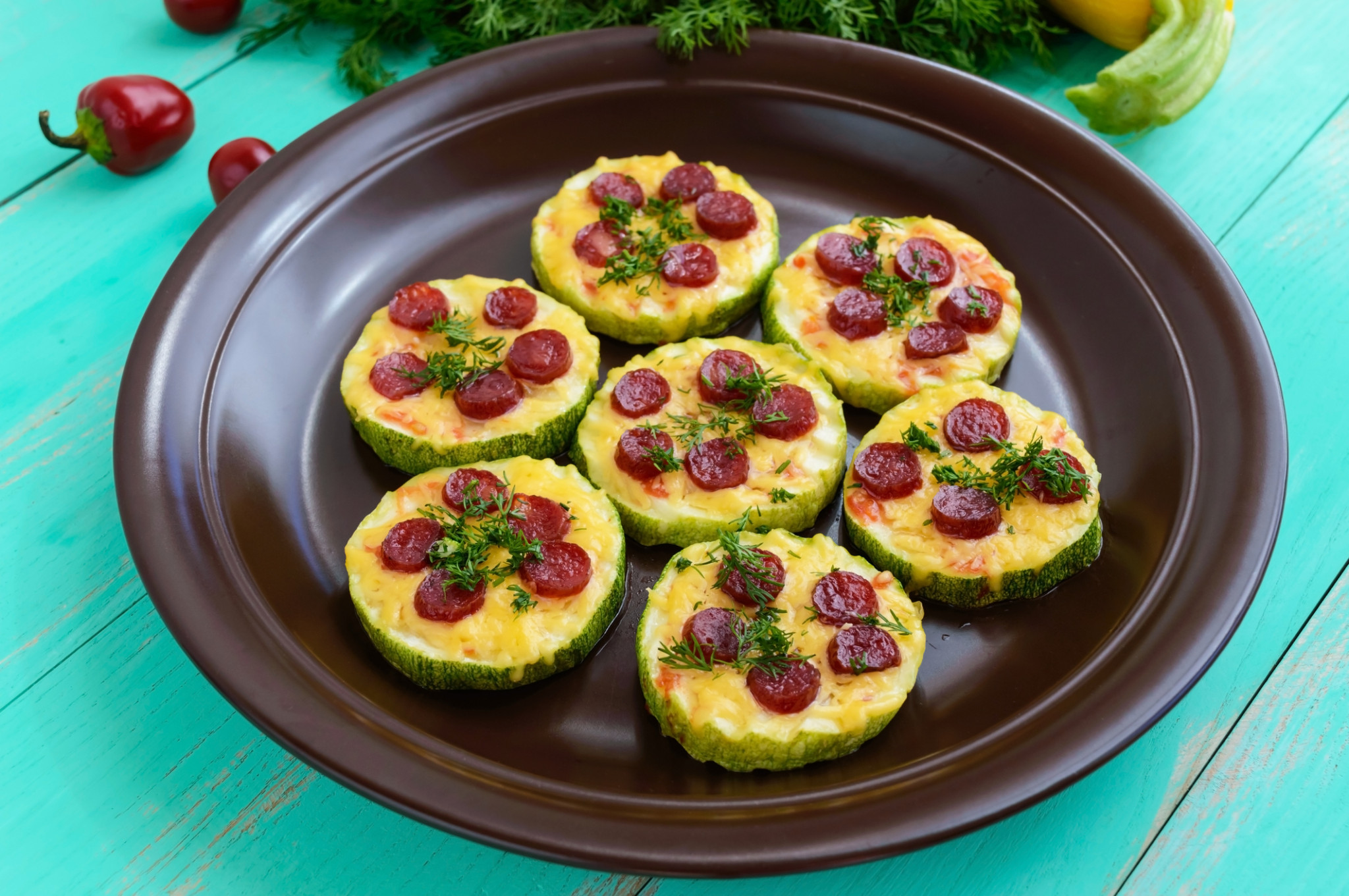 Ingredients:
1 Tbsp. olive oil
3 zucchini, cut into 1/4-inch thick rounds
Kosher salt and freshly ground black pepper, to taste
1/3 cup marinara sauce
1/2 cup finely grated mozzarella
1/4 cup turkey pepperoni minis
1 Tbsp. Italian seasoning
Directions:
Preheat oven to broil at 350ºF.. Heat olive oil in a large skillet over medium high heat. Add zucchini and cook, flipping once, until golden, about 1-2 minutes on each side; season with salt and pepper, to taste. Place zucchini rounds onto a large baking sheet. Top each zucchini round with marinara, mozzarella and pepperoni minis. Place into oven and cook for 1-2 minutes or until the cheese has melted.
Hearty Turkey Chili
Score big points with this game-time favorite.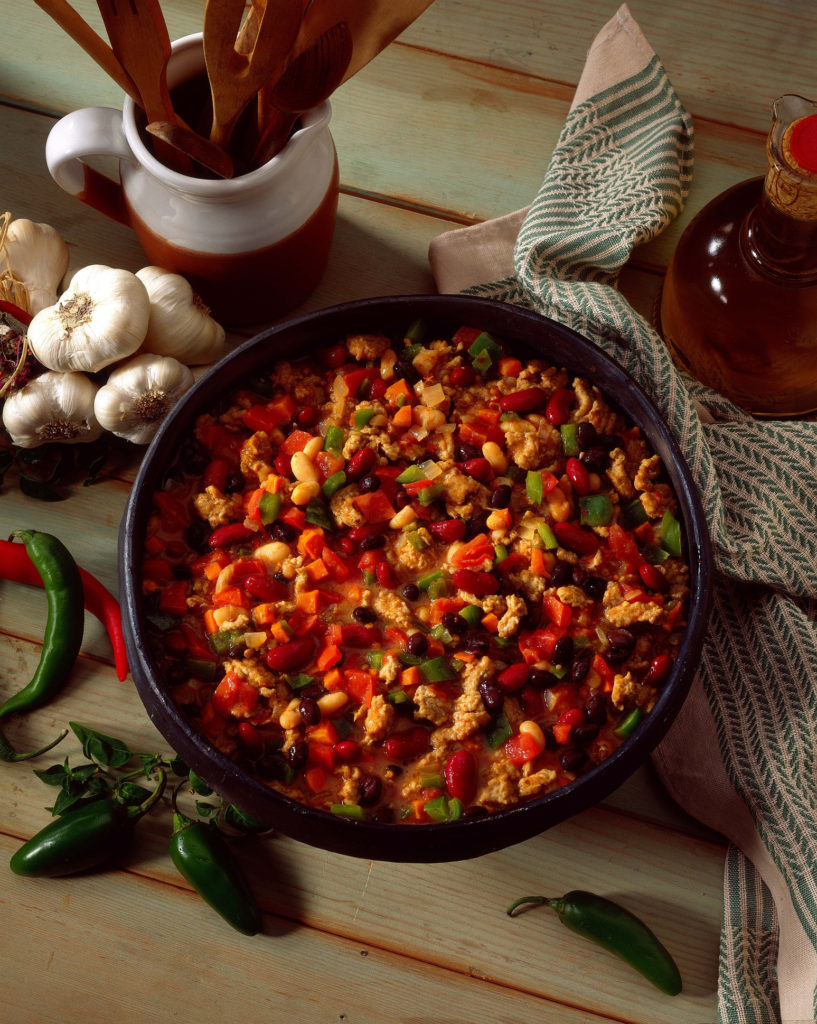 Ingredients:
1½ lb. lean ground turkey
1 Tbsp. olive oil
2 large onions, chopped
3 cloves garlic, minced
16 oz. organic no-salt-added canned tomato sauce
1½ cups water
3 tbsp. chili powder
⅛ tsp. cayenne pepper, or to taste
1 tsp. ground cumin
1 Tbsp. fresh oregano or 1 teaspoon dried oregano
Fresh ground pepper to taste
½ tsp. salt (optional)
15 oz. canned organic no-salt-added pinto beans, rinsed and drained
4 tbsp. arrowroot
¼ cup cold water
Directions:
Heat a non-stick skillet over medium-high heat. Add ground turkey and sauté, stirring occasionally, 4 to 5 minutes or until meat is no longer pink. Pour contents of pan into a strainer or colander lined with paper towels. Allow liquid to drain out. In a large saucepan or Dutch oven, heat oil over medium-high heat. Add onions and sauté 2-3 minutes or until translucent. Add meat, garlic, tomato sauce and 1 1/2 cups water. Simmer 20 minutes. Stir in chili powder, cayenne pepper, cumin, oregano, pepper, salt and pinto beans. Allow to simmer an additional 30-40 minutes. Combine arrowroot and cold water. Stir into chili mixture to thicken and cook an additional 4 minutes. Serve hot.
Baked Spicy Cauliflower Bites
A new twist on "Buffalo" with these meatless veggie bites.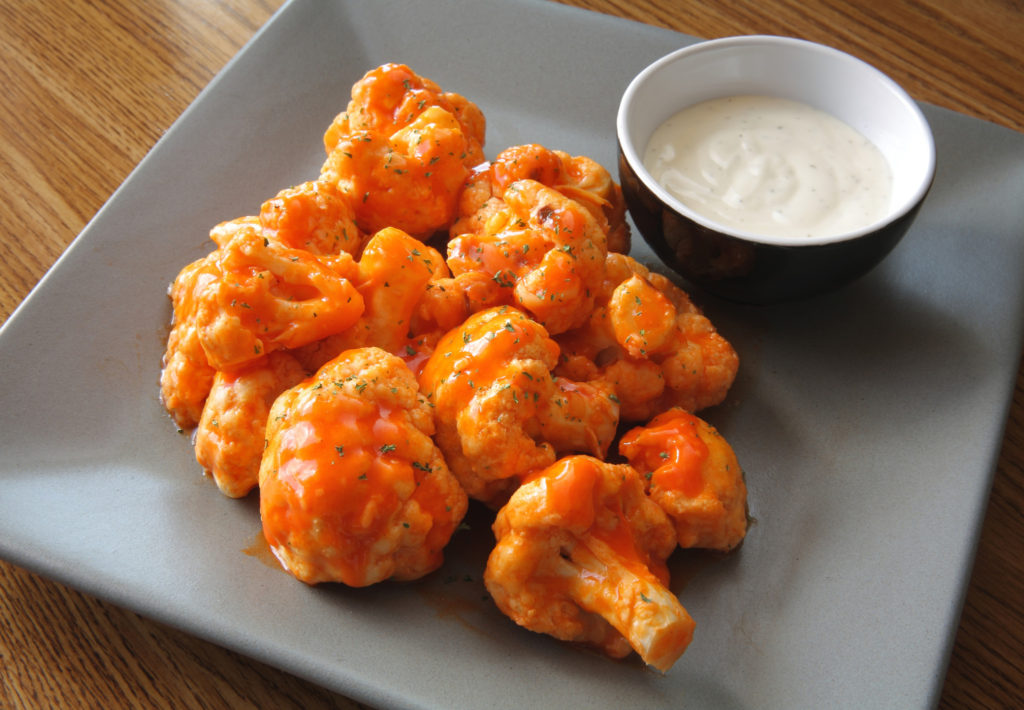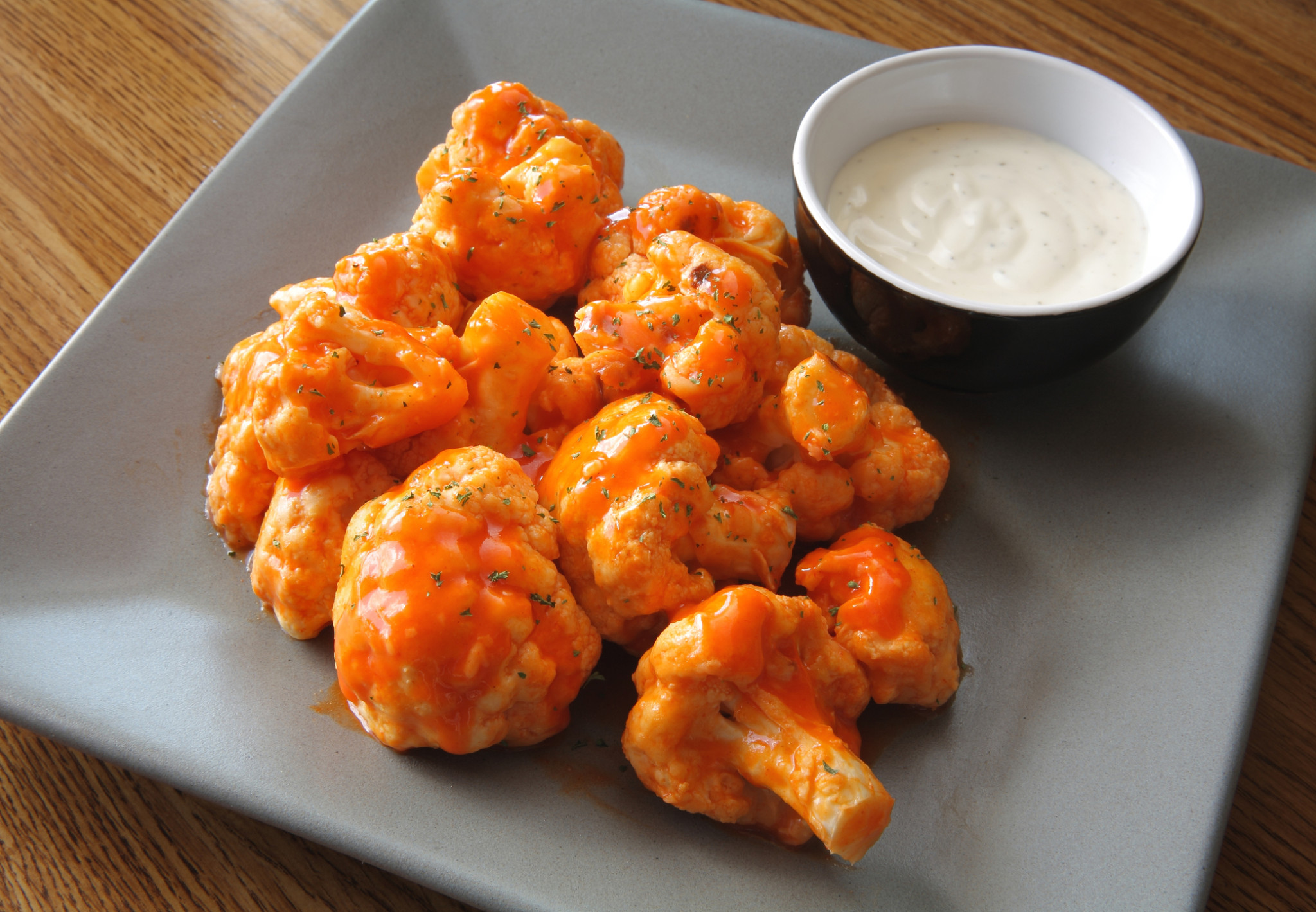 Ingredients:
1 medium head cauliflower, chopped into bite-size pieces
1/2 cup flour
1/2 cup water
1 tsp. salt
1 tsp. garlic powder
1 tsp. melted butter
2/3 cup hot sauce/buffalo sauce
Directions:
Preheat oven to 450ºF. In a medium-size bowl, combine flour, water, garlic powder, and salt. Whisk together until smooth. Toss cauliflower into the batter, making sure to coat each piece completely, then place battered cauliflower on a lightly greased, non-stick baking sheet. Bake for 15 minutes, tossing halfway through. In the meantime, combine melted butter and hot sauce in a large bowl, regularly stirring. When cauliflower is done, remove it from the oven and gently toss it in the hot sauce mixture. Place cauliflower back on the baking sheet and cook for an additional 25 minutes until it becomes crispy. Allow cauliflower to cool for 15 minutes before serving.