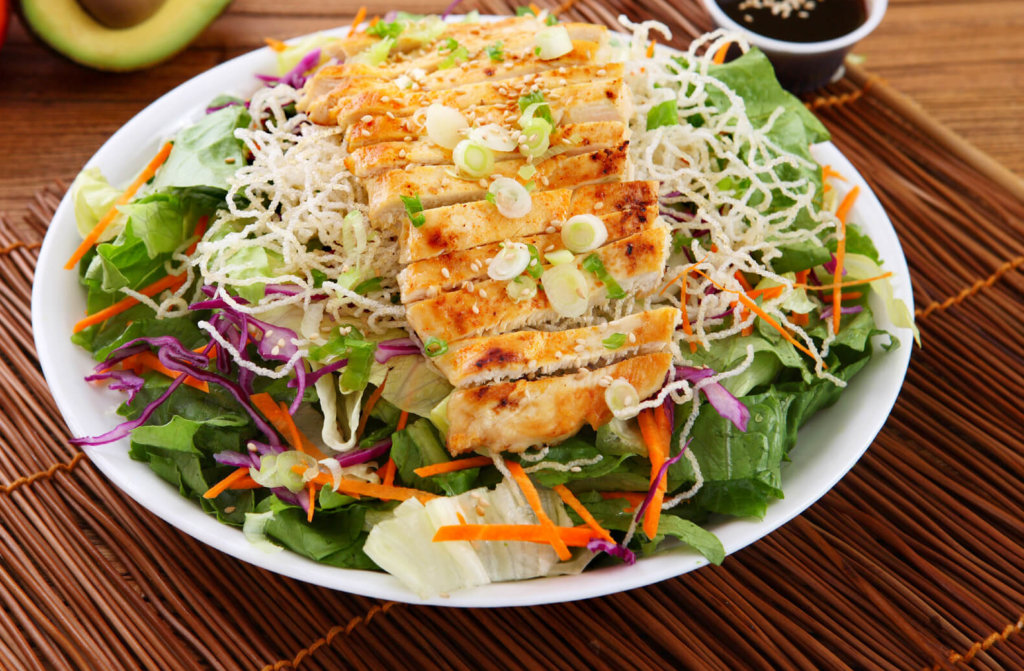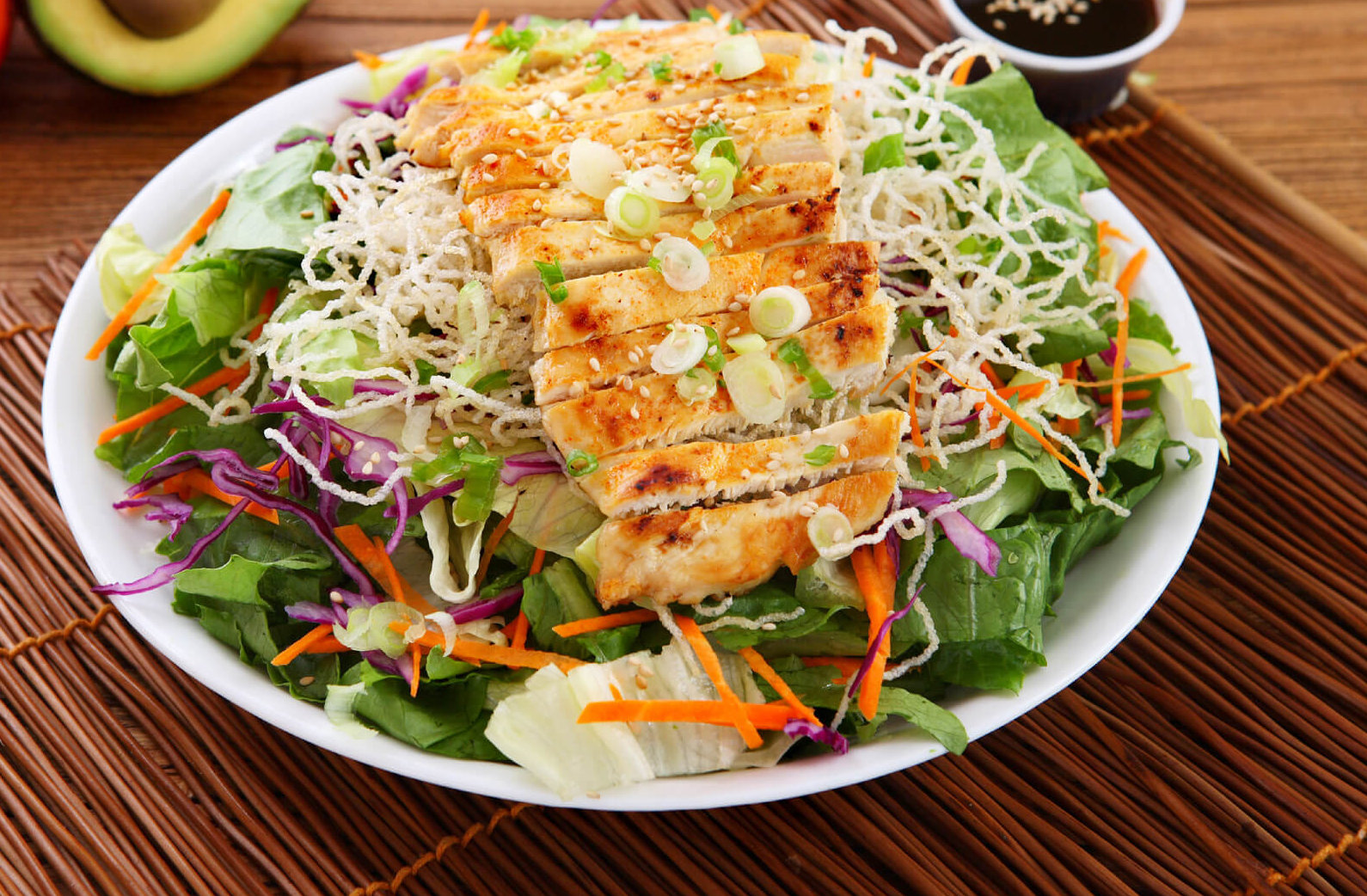 Makes 4 servings.
Ingredients:
2 boneless, skinless chicken breasts-cooked and chopped

1/2

Napa cabbage or any greens of choice, thinly sliced

1/4

small red cabbage, thinly sliced

2

medium carrots, grated

3

green onion, thinly sliced

1/4

cup chopped cilantro

2 Tbsp. roasted almonds, crushed
Thai-dressing:

1 lime, juiced
3 Tbsp. natural peanut butter
2 Tbsp. low-sodium soy sauce
3 tsp agave nectar (or honey)
1 Tbsp. Ginger Root, Grated
2 Garlic Cloves, Minced
2 tsp rice vinegar
Directions

In a small bowl, combine the lime juice, peanut butter, soy sauce, agave, rice vinegar, ginger and garlic. Whisk thoroughly. In a large salad bowl, combine all the veggies and chicken breast. Toss with the dressing. Garnish with the roasted almonds. Serve.