Autumn is nearly here, with its colorful foliage, crisp air, and delicious foods. It's a time for outdoor adventures, cozy sweaters, and stocking up on books to read as you prepare to hibernate for the cold winter. This beloved season is also a time to surround yourself with loved ones and enjoy the perfect weather before it's gone.
There are many ways to take advantage of the gorgeous autumn season—such as hayrides, baking delicious pumpkin-spiced breads, or taking a long hike through the vibrant forest and collecting leaves along the way—but how do you choose the perfect activity? Surely, there isn't enough time during autumn to do everything on your bucket list.
To help you choose, we've broken down the fundamental personality traits of each zodiac sign to help determine which autumn adventure is right for you. Find your zodiac sign below to see what fall activity is perfect for your unique lifestyle:
Aries (March 21–April 19)


Aries love a challenge that pushes their body to the limit. They love taking charge of a situation—whether it's in a group leadership setting or simply taking control of their own life—which is why solo sports are the perfect activity. Autumn is the perfect time for you to run that city marathon you've had on your bucket list all these years. You'll feel good working toward a goal and gain confidence knowing that you pushed your body to work the hardest it can.
Taurus (April 20–May 20)


The Taurus is, simply, a romantic. They love working with their hands gardening or cooking and often indulge in the more expensive things in life. This autumn season, the perfect activity for the dedicated Taurus is to enroll in a pottery class. You'll get to put your patience skills to the test as you devote your heart—and hands—to a beautiful piece of art that can be put to use in your own home.
Gemini (May 21–June 20)


The Gemini loves learning through books, travel, and conversation. Instead of curling up alone by the fire this autumn, take a road trip to an old town full of antique shops. Wander into a used bookstore and strike up a conversation with the owner or get lost in the maze of old books until you find your perfect treasure. You're guaranteed to learn something new and fulfill your love of words during this fall adventure.
Cancer (June 21–July 22)


Cancer loves art and is a homebody. They enjoy relaxing with friends and indulging in good conversation. This autumn, try a pour-and-paint class with a group of your closest friends. You'll get to indulge in tasty wine, express your imagination, and create a beautiful piece of art with your friends.
Leo (July 23–August 22)


A Leo is always happy. They enjoy creativity and are often very passionate about the arts, which makes them a perfect match for live theater. Whether it's a comedy show, a musical, or a drama/ theater is a way for Leos to express their passionate emotions and partake in one of the oldest art forms in history. So, grab some friends, get dressed up, and head to your local theater this autumn to embrace your inner creativity.
Virgo (August 23–September 22)


Virgos love nature and often live an incredibly healthy lifestyle. They appreciate order and cleanliness, thrive on hard work, and love the outdoors. This autumn, instead of spending all of your time outdoors, curl up with a good book on your patio or porch and treat yourself to some self-care by using a face mask. Your long workdays and many hours spent exploring the outdoors on your days off can really dry out your skin, so it's important to nourish it. Try an all moisturizing, hydrating face mask this fall to keep your skin looking fresh.
Libra (September 23–October 22)


Libras are very social people who love spending time with friends, sharing laughs and memories. They thrive in harmony with others. This autumn, try to challenge yourself and your Libra personality by taking some alone time to reflect on your goals for the upcoming year. Hiking is a great way to have some alone time with your thoughts and meditate in the comfort of nature. Set goals for the upcoming new year and really embrace the harmony of nature itself.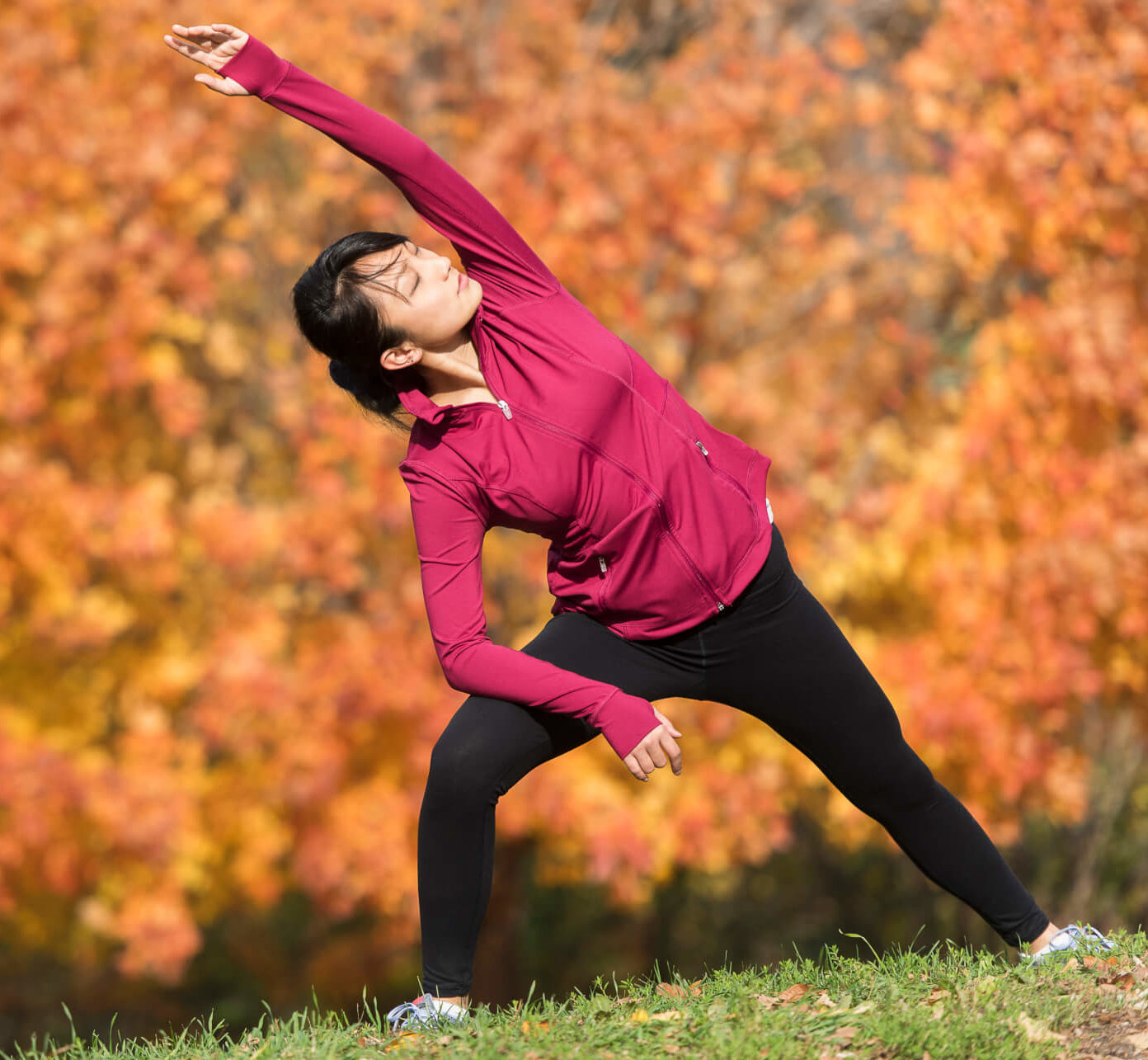 Scorpio (October 23–November 21)


Scorpios are known for being perfectionists, yet they are the most passionate, true friends anyone can have. This autumn, Scorpios, try a yoga class to focus on breathing exercises and meditation to help you take a break from some of that intensity. Sip on a delicious protein shake to nourish the body before or after the class. Take time to listen to the inner self and breathe.
Sagittarius (November 22–December 21)


With a passion for freedom and a love for travel, the Sagittarius often needs an escape from everyday life. So, pack your bags, Sagittarius, and hop in the car for a road trip to a small, picturesque town. Bring a camera, a snack, and a journal to document your exciting travels as you let go of all your stresses, unwind, and enjoy life's great adventure.
Capricorn (December 22–January 19)


Capricorns live for their families and love following tradition. This makes carving pumpkins their perfect autumn activity. So, round up the family, or friends, head to the pumpkin patch to pick out the ideal pumpkin, and carve your creative masterpiece. Place a candle inside and show off your wonderful pumpkin on your front porch while sitting back and enjoying a cup of hot apple cider with the ones you love.
Aquarius (January 20–February 18)


Being an Aquarius means being original, but it also means surrounding yourself with fun friends. The Aquarius loves helping others and being a team player, so what better way to do that than by playing a team sport outside during the crisp fall weather? Put on your game face and throw together a group of friends to play flag football, soccer, or even croquet in the backyard.
Pisces (February 19–March 20)


Pisces are gentle artists who love spending time on their own. This autumn, challenge yourself to hang out with friends more often instead of spending most of your time alone. Head out to a concert under the stars to get that fix of creativity that you desire, while also exercising your compassionate social skills. Bring some homemade fall snacks, such as protein-packed zucchini bread, and pour a cup of coffee as you kick back on the grass. It's the perfect quiet pastime, yet still enjoying the company of friends as live music fills the night air.
Whatever sign you are, be sure to challenge yourself this autumn season, make healthy choices, and surround yourself with the people you love.