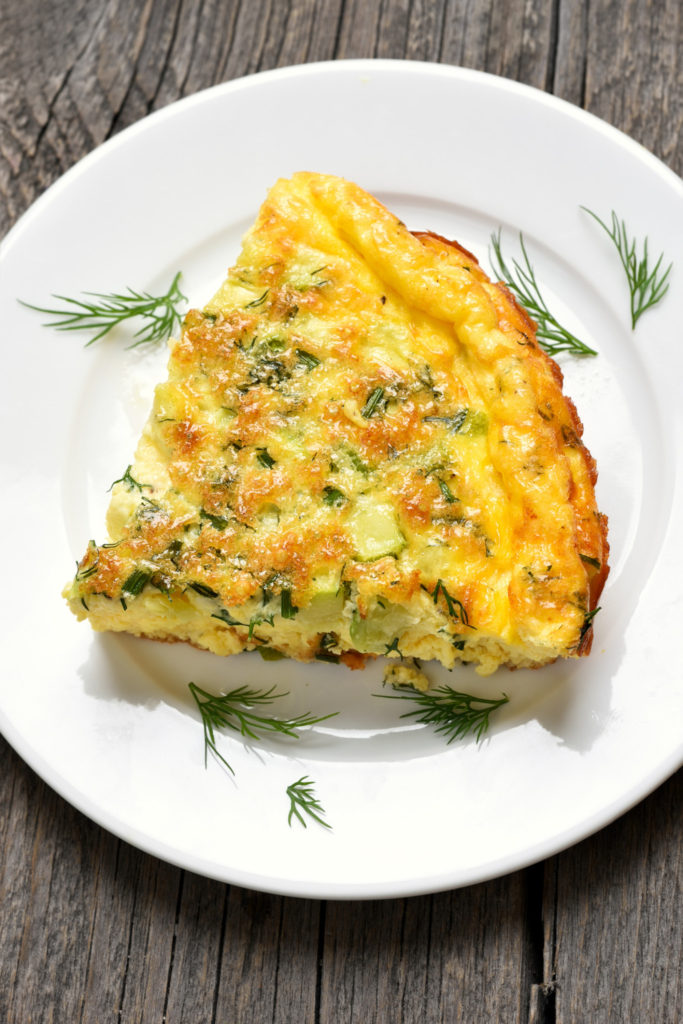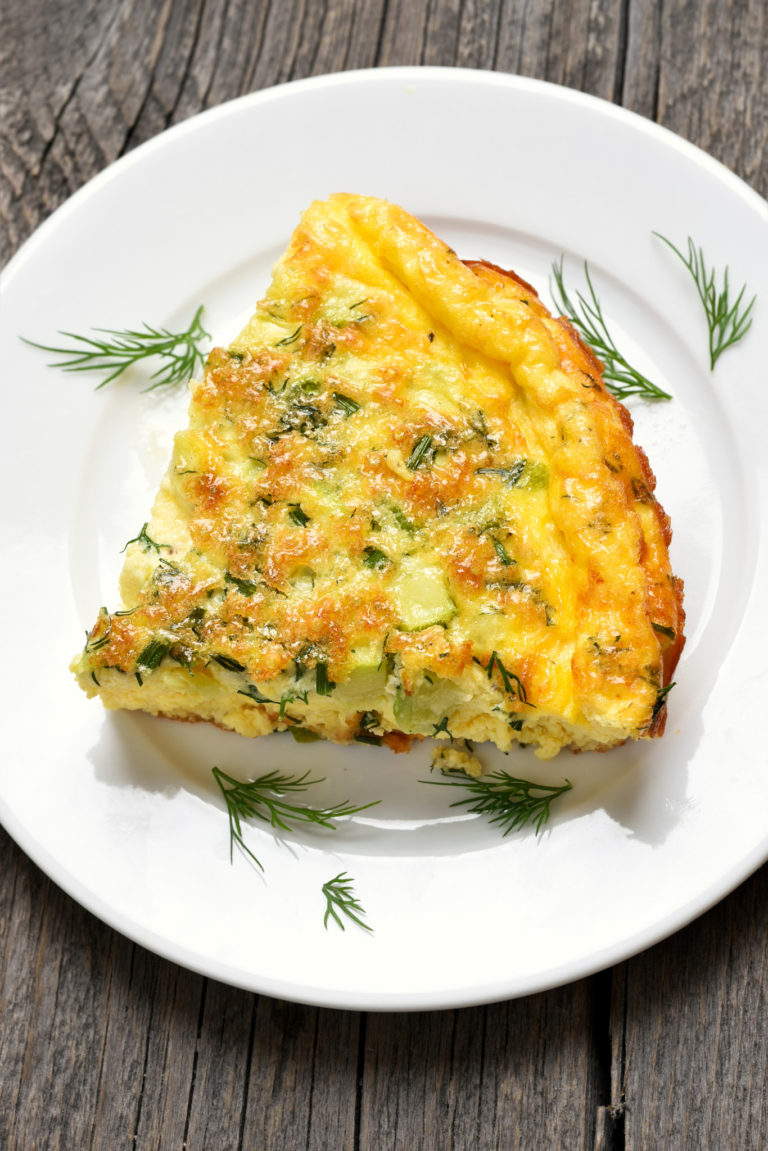 A healthier option to your everyday omelette.
Makes 2 servings
Ingredients:
2 tsp. butter
½ cup sliced onion
½ cup sliced zucchini
½ cup chopped bell pepper
2 small tomatoes, diced
1 Tbsp. chopped fresh basil
4 large eggs, whites only
½ cup cottage cheese or a non-dairy alternative
¼ c milk of choice
¾ oz. shredded cheese of choice or a non-dairy alternative
Directions:
Melt butter in skillet over medium heat and add onion, bell pepper and zucchini. Saute over medium-low heat until the vegetables are browned, 2-3 minutes. Add tomato, basil and black pepper to skillet and stir to blend. Cook 2-3 minutes and remove from heat. Preheat broiler. In a blender, combine egg whites, cottage cheese and milk, blend until smooth. Pour egg mixture over the vegetables. Cover and cook on medium-low heat until the bottom is set and the top is still slightly wet. Transfer skillet to broiler and broil until top is set, 2-3 minutes. Sprinkle with cheese and broil until cheese melts.