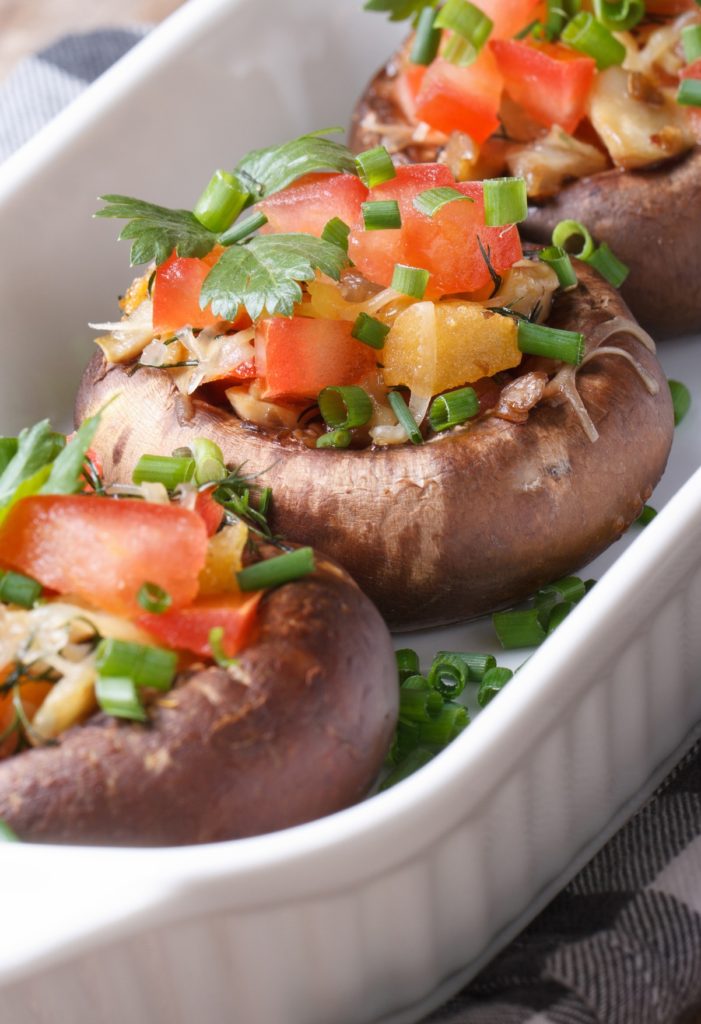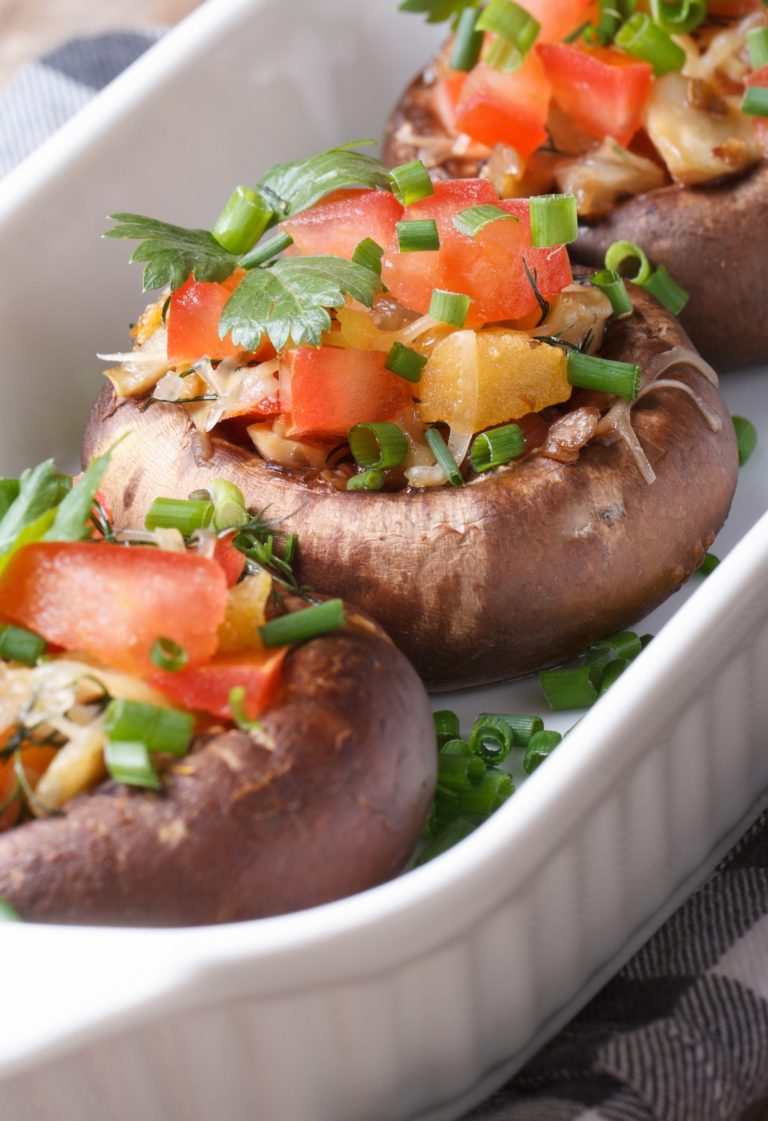 Baked portabella with fresh tomato, basil, and mozzarella cheese.
Ingredients:
1 tsp. olive oil
1 clove garlic, minced
2 large Portabella mushrooms, cleaned, salt and pepper, to taste
4 oz. mozzarella cheese, sliced and shredded
5 fresh basil leaves
1 large, fresh tomato, sliced roasted, or grilled
Salt and pepper, to taste
Nutrition Facts:
237 calories, 11 g carbohydrates, 18 g protein, 14 g fat, 310 mg sodium, 31 mg cholesterol, 2 g fiber
Directions:
Combine oil and garlic in small bowl and run mushrooms with mixture. Place mushroom cap side down on an oiled baking sheet. Season with salt and pepper and then arrange the cheese, basil and tomato slices in a circle on top of mushrooms. Bake at 450 degrees F until cheese melts, about 3 minutes.