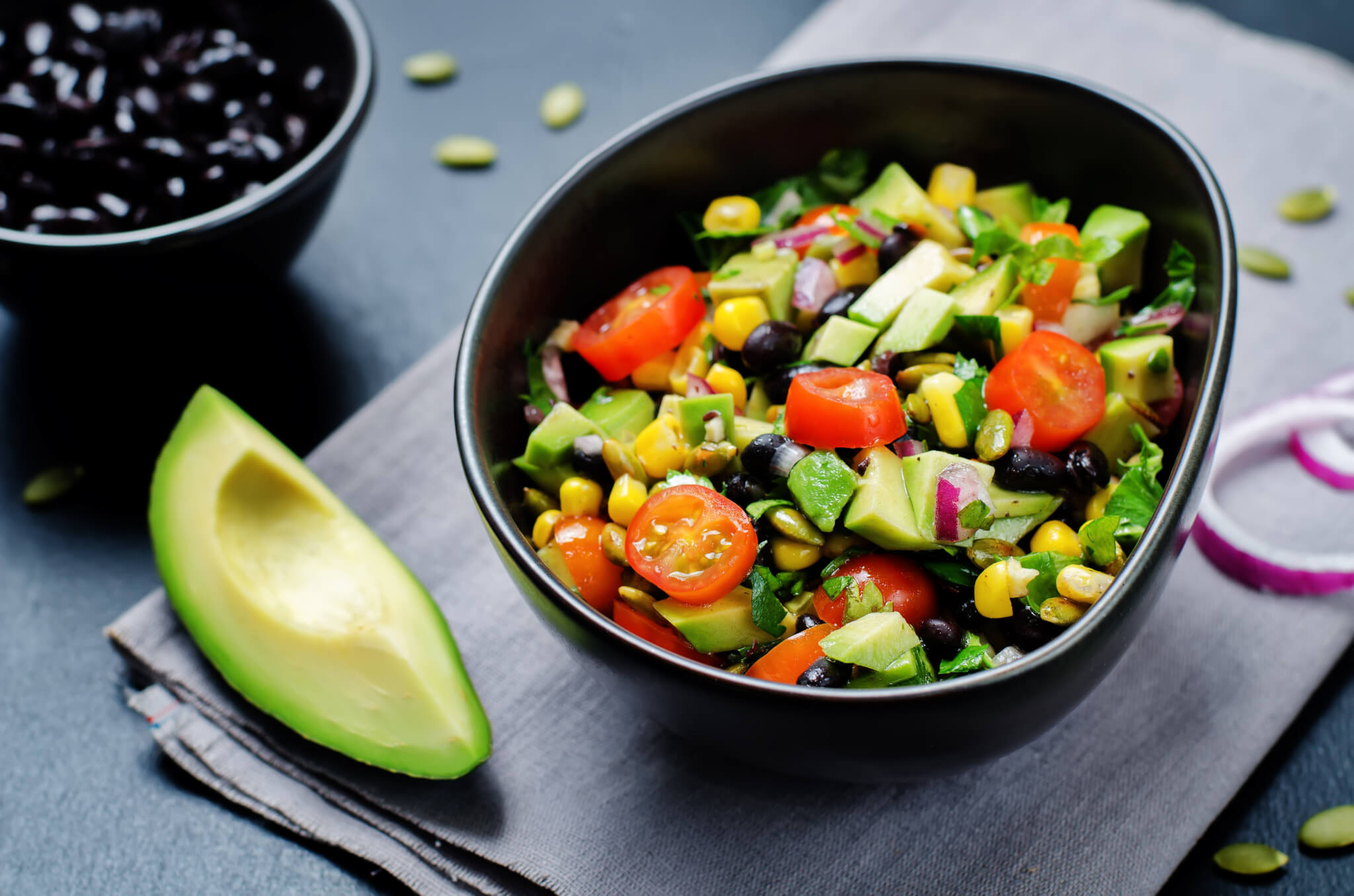 Planning a summer potluck? This light, refreshing salad can be enjoyed as a side or a main dish. Makes 4 servings.
Ingredients:
1 can black beans, rinsed
1 cucumber, diced
1 can corn
1 red pepper, diced
1 cup cherry tomatoes
1/2 cup chopped green onions
2 cloves garlic, minced (you can also use garlic powder)
1/2 cup fresh cilantro, chopped
2 Tbsp extra virgin olive oil
1 avocado, diced
Juice of 1 lime
Salt and pepper to taste
Directions:
In a large bowl, mix all the veggies except avocados. Add olive oil and fresh lime juice, and stir well. Cover and chill for a few hours or overnight. Season with salt and pepper and just before serving add in the avocado. Enjoy!