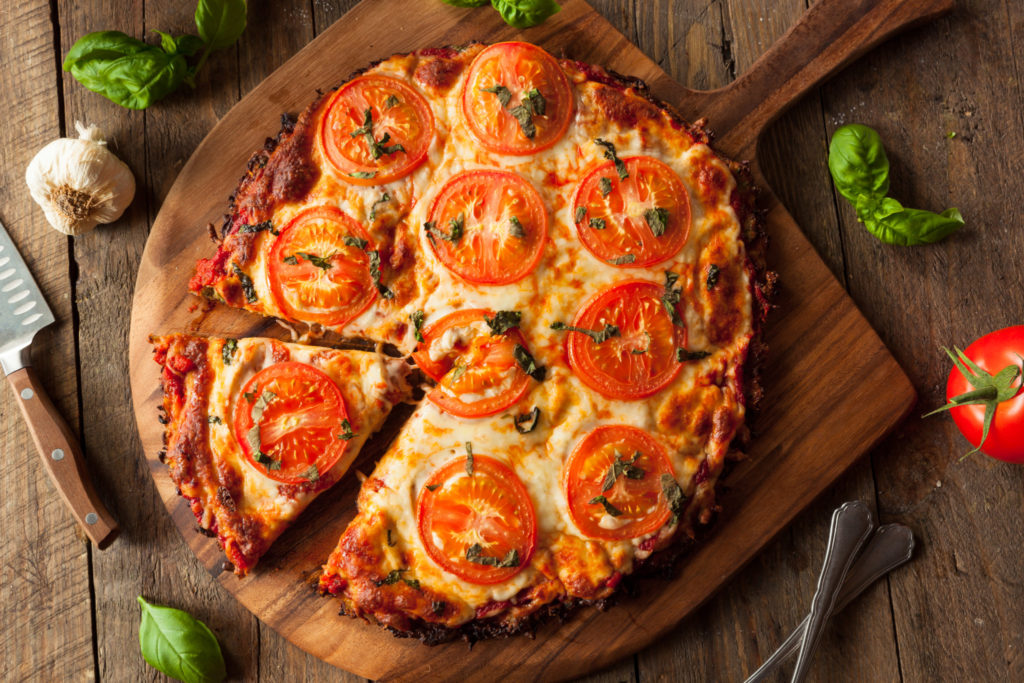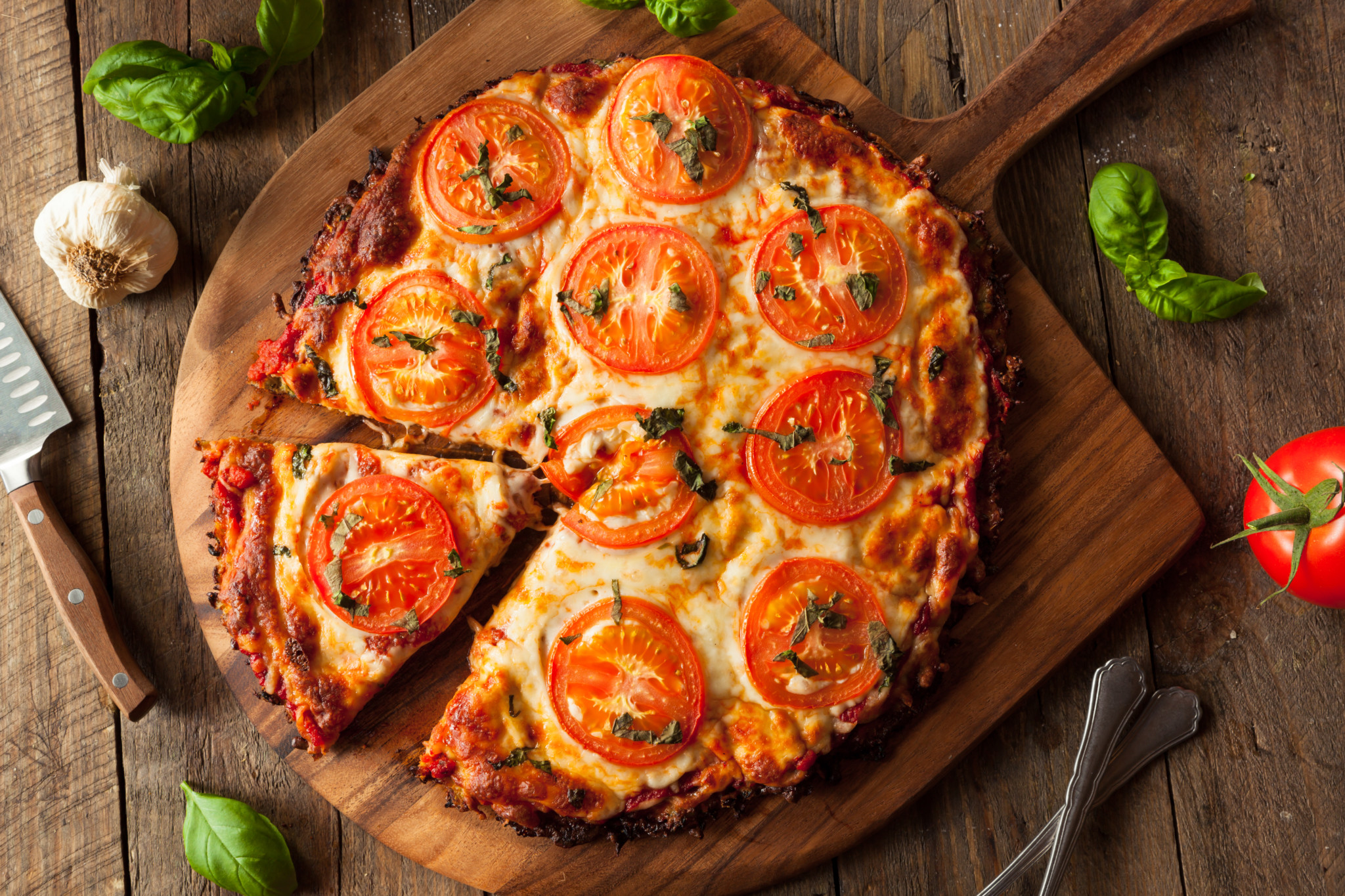 Craving pizza? Try this healthy and gluten-free recipe! Cauliflower is a great low carb alternative to traditional pizza crust. Just add your favorite toppings and bake.
Ingredients:
1 head cauliflower
2 cups shredded low fat mozzarella, divided
1/4 cup Parmesan, grated
1 large egg, lightly beaten
1/2 tsp. dried oregano
1/2 tsp. salt
1/2 tsp. freshly minced ground pepper
2 cloves garlic, minced
1/4 cup tomato sauce
Olive oil
2 Roma tomatoes, cut crosswise into 1/4-inch-thick-slices
1/4 cup fresh basil, for garnish
Any other toppings of your choice
Directions:
Preheat the oven to 425 degrees F. Line a baking sheet with parchment paper. Break the cauliflower into florets and pulse in a food processor until fine. Place in a large bowl and microwave for 7-8 minutes until soft. Remove and let cool. Combine the cauliflower with 1 cup mozzarella, Parmesan, oregano, salt, pepper, garlic and egg. Transfer to the center of the baking sheet and spread into a circle, resembling a pizza crust. Brush lightly with olive oil. Bake for 10-15 minutes until golden. Add tomato sauce, rest of mozzarella, sliced Roma tomatoes and any other desired toppings and bake an additional 10 minutes. Top with fresh basil. Enjoy!
For more delicious recipes, Subscribe Now to Naturally.