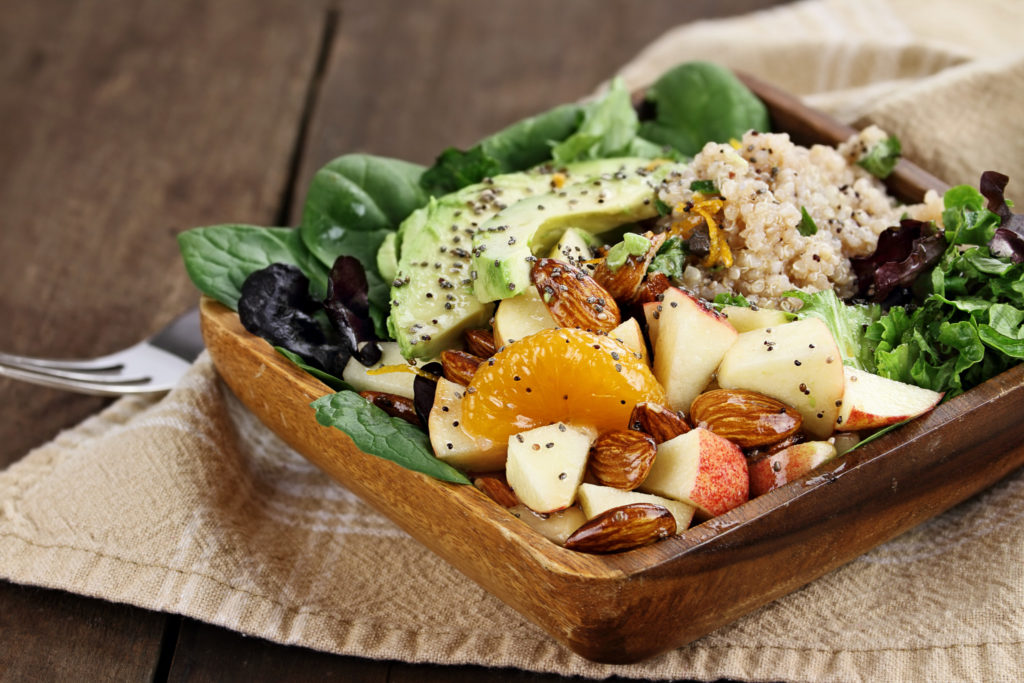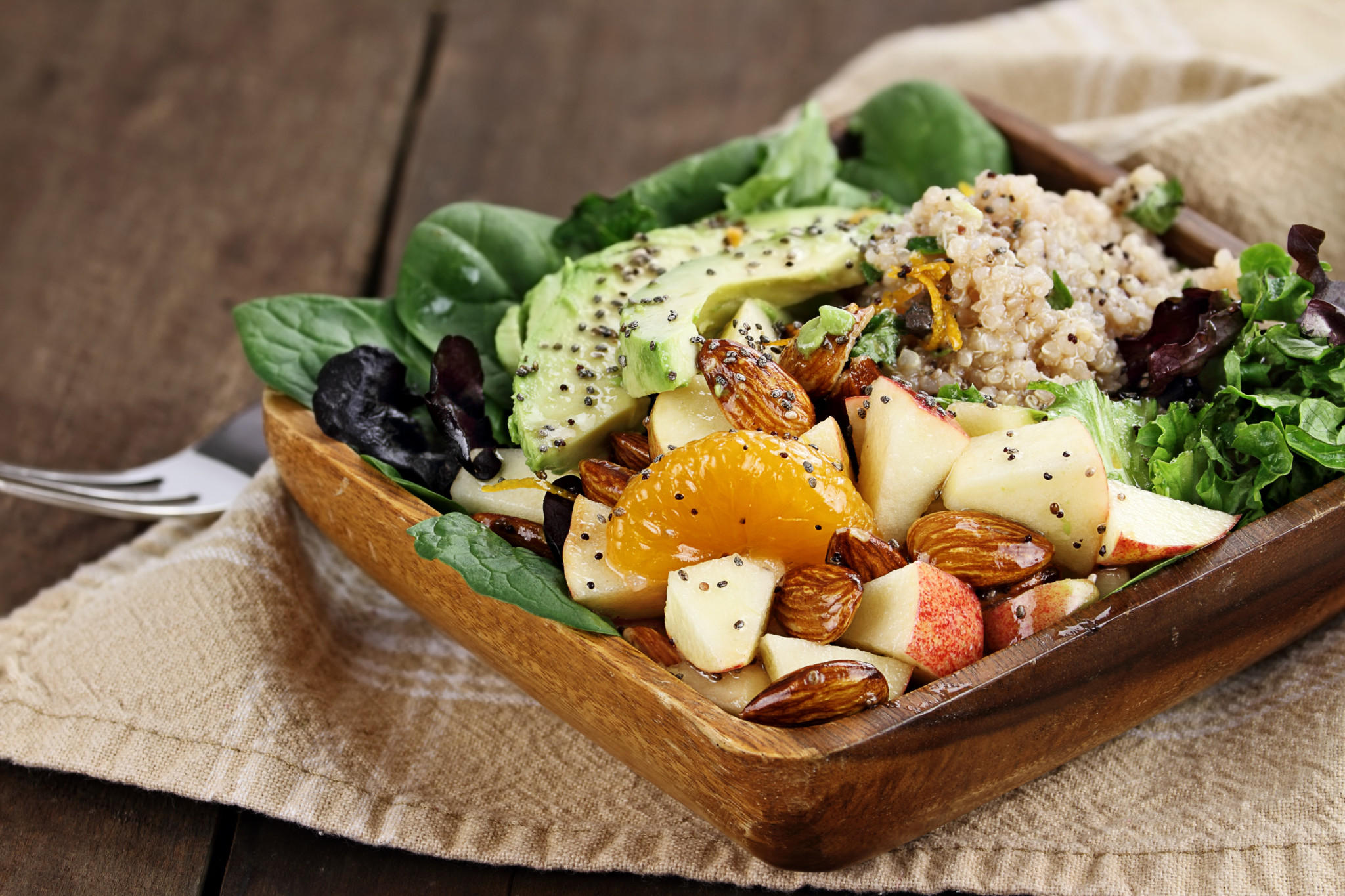 A hearty, fresh recipe with creamy avocado and bright citrus flavors—perfect for lunch or dinner.
Ingredients:
1 1/2 cups cooked quinoa
1 pound chicken- skinless, boneless, cut in small pieces
2 Tbsp. olive oil
2 cloves roasted garlic, finely chopped
1/2 tsp. salt
Pepper, to taste
1/2 tsp. smoked paprika
2 large oranges, peeled and segmented
1 apple, chopped
1 ripe avocado, peeled and cubed
1/3 cup baby spinach
1/4 cup fresh lime juice
1/3 cup chopped fresh cilantro
1 Tbsp. honey
1 Tbsp. chia seeds
Optional: Roasted Almonds
Directions:
Cook quinoa according to package directions. Transfer cooked quinoa to a large bowl and let it cool. Pour olive oil into a large skillet over medium heat. Add chicken and roasted garlic. Sprinkle with smoked paprika, pepper and salt. Stir and cook until chicken is done, about 8-10 minutes. Add cooked chicken, oranges, apples, baby spinach and avocado to the quinoa. Stir to combine. Add cilantro, lime juice and honey. Sprinkle chia seeds and enjoy!
For more delicious recipes, Subscribe Now to Naturally.