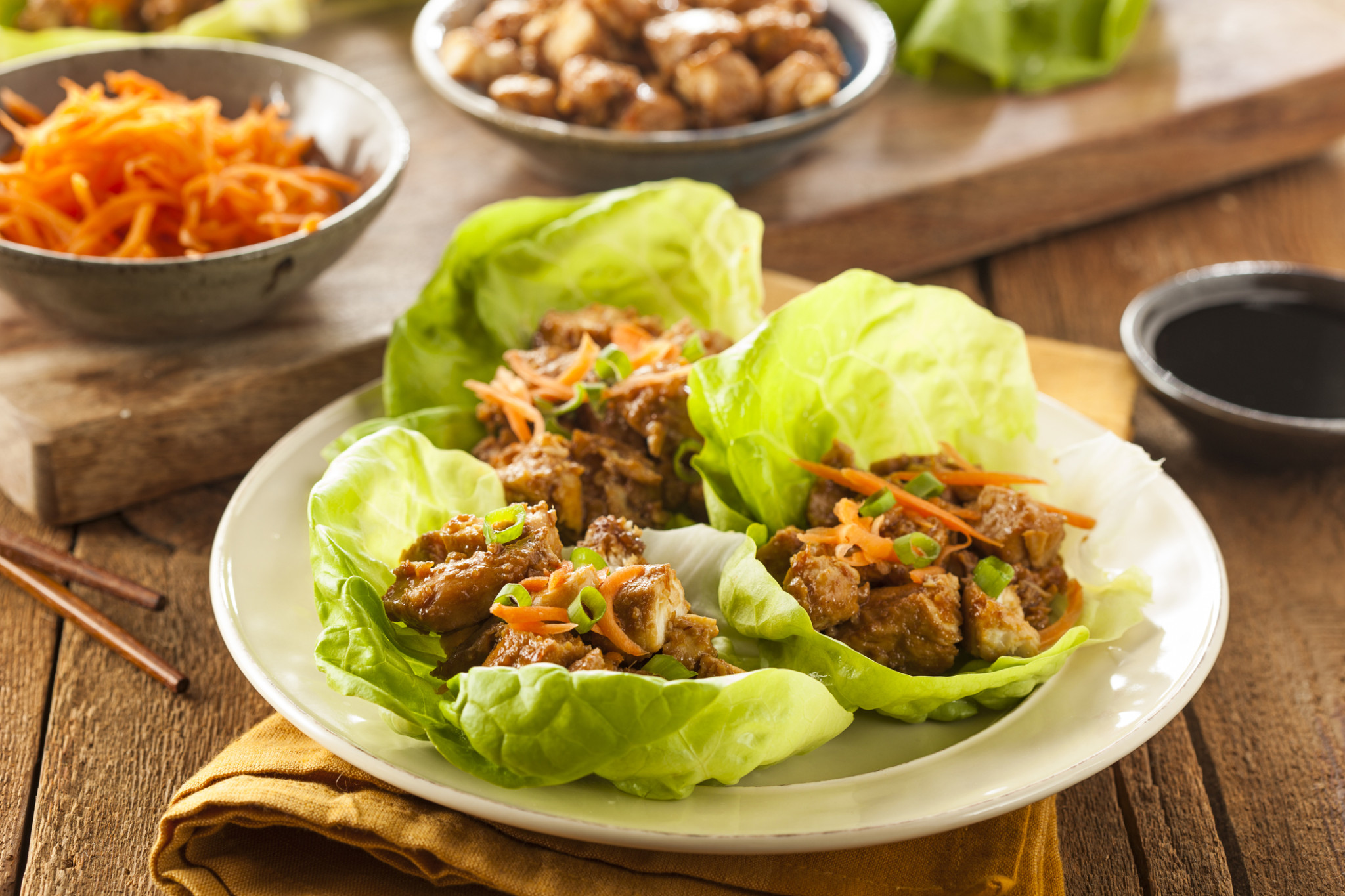 A quick and easy recipe with Asian flavor.
Makes 4 servings.
Ingredients:
For the wrap:
1 lb. chicken, cut in very small pieces
8 scallions, chopped
1 Tbsp. olive oil
16 lettuce (bibb or butter) leaves for wrapping
1 carrot shredded or finely sliced
Cilantro, finely chopped
1/4 cup lightly salted cashews, crushed

For the sauce:
6 Tbsp. low sodium soy sauce
2 cloves garlic minced
2 Tbsp. honey
2 Tbsp. water
1 Tbsp. finely chopped ginger
1 Tbsp. rice vinegar
1 Tbsp. chili paste
1 tsp. cornstarch
Juice of 2 limes
Directions:
Place all ingredients of the sauce in a bowl and whisk to combine. Set aside.Heat the olive oil in a large skillet over medium heat. Add the scallions and saute for 1 minute. Add the chicken and cook, stirring occasionally until it is browned. Add the cashews and cook, stirring, for 1-2 minutes, then add the sauce and cook for 1-2 minutes more. Remove from heat and scoop the chicken mixture into the lettuce leaves. Top with chopped cilantro, cashews, and shredded carrot and serve.
Nutrition Information: Calories per serving:280; Total fat: 16g; Total Carbohydrates:18.8g; Protein: 23g; Fiber: 5g
For more exciting recipes, Subscribe Now to Naturally.