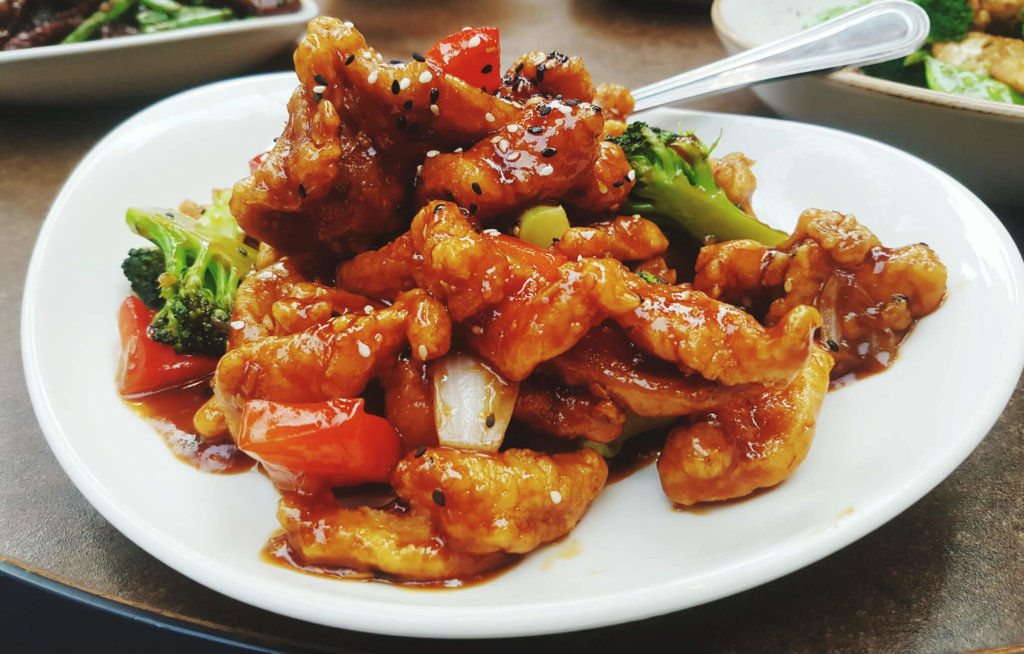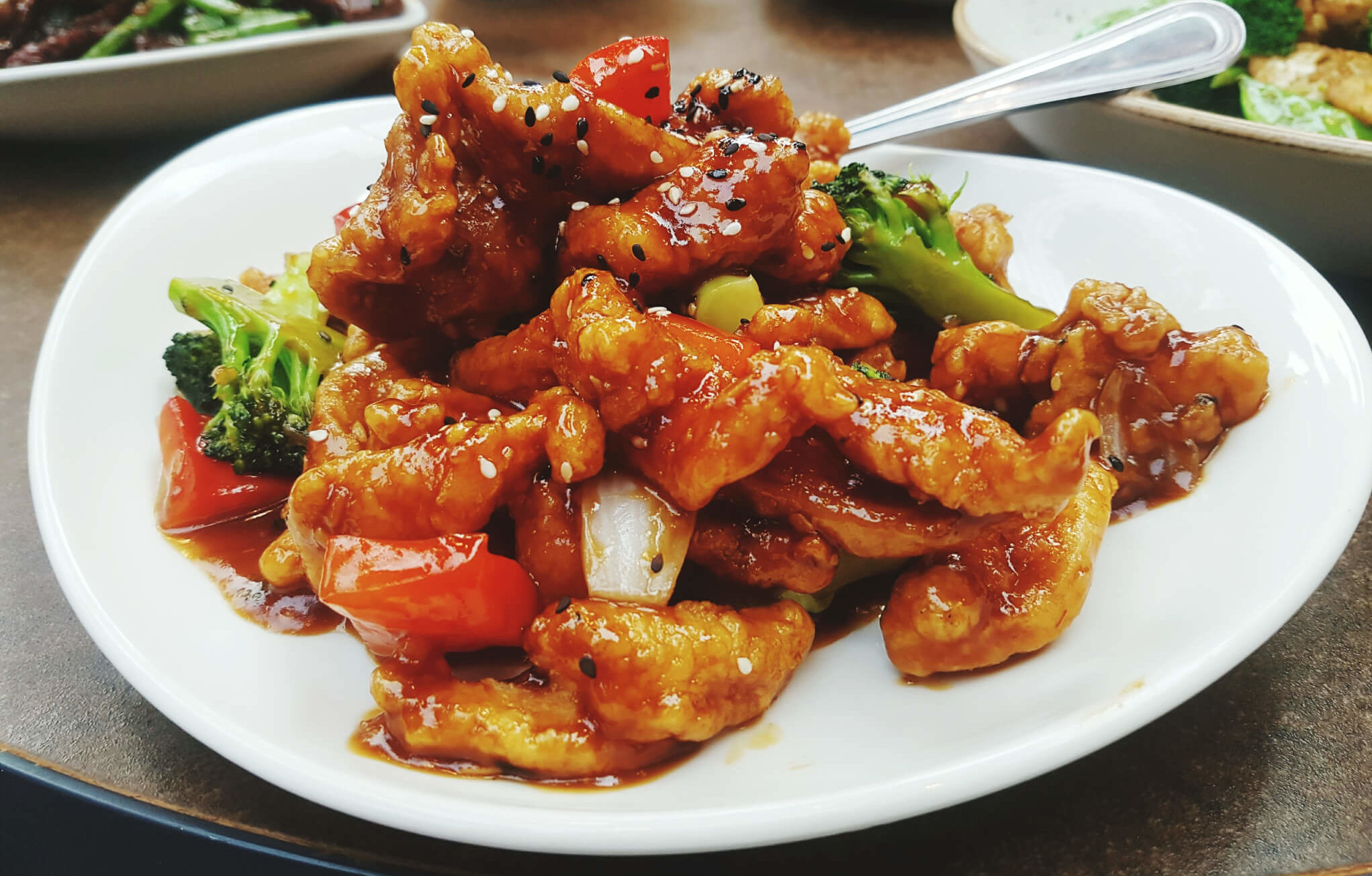 Learn a simple way to make this take-out favorite at home!

Ingredients:
4 boneless, skinless chicken breasts, chopped into 1-inch pieces
2 Tbsp. olive oil
1/3 cup low-sodium soy sauce
2 Tbsp. raw honey
2 cloves garlic, minced
1 tsp. fresh ginger, grated
1/4 tsp. crushed red pepper flakes
Salt and Pepper to taste
1 medium red bell pepper, cut into 1-inch chunks
1 broccoli floret
1 small onion, chopped
1 cup fresh pineapple, cut into 1-inch chunks
Fresh cilantro, chopped
1/2 tsp roasted sesame seeds

Directions:
In a small bowl, mix soy sauce, honey, garlic, ginger and pepper flakes to prepare marinade sauce. Marinade chicken breasts with this mixture.Cover and refrigerate for at least 30 minutes. Heat oil in a large nonstick skillet over medium-high heat. Add the chicken sauté for 5 minutes or until chicken is cooked through. Add bell pepper, broccoli and onion and cook for 8-10 minutes or until vegetables are slightly tender. Add pineapple and cook for 2 more minutes or until chicken and vegetables are fully cooked. Sprinkle the sweet & sour chicken with cilantro and roasted sesame seeds. Serve with brown rice for a complete meal.