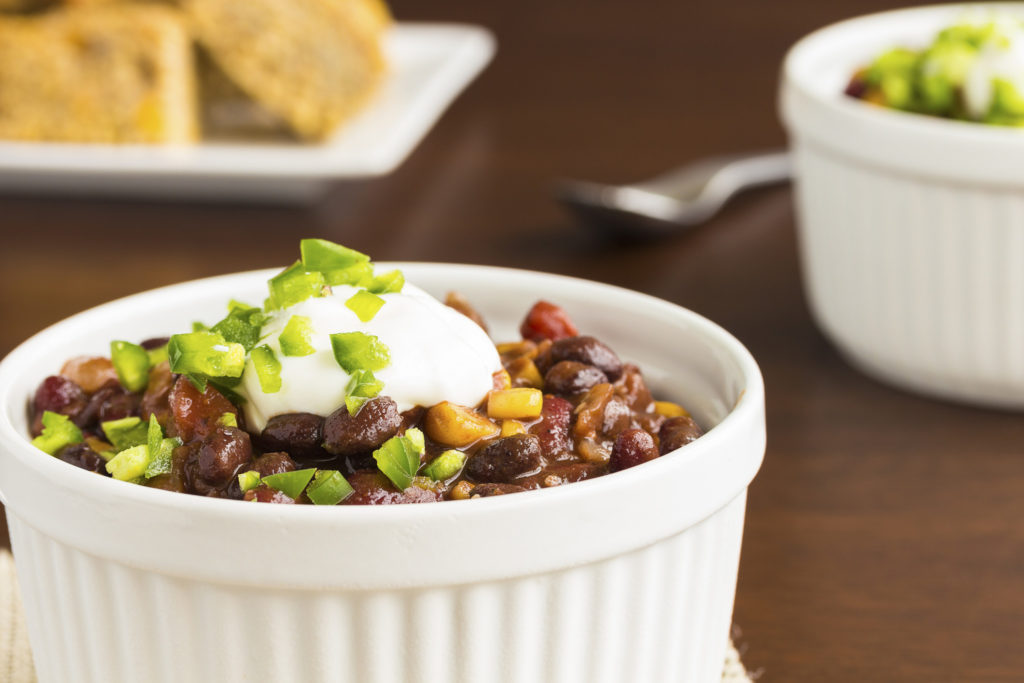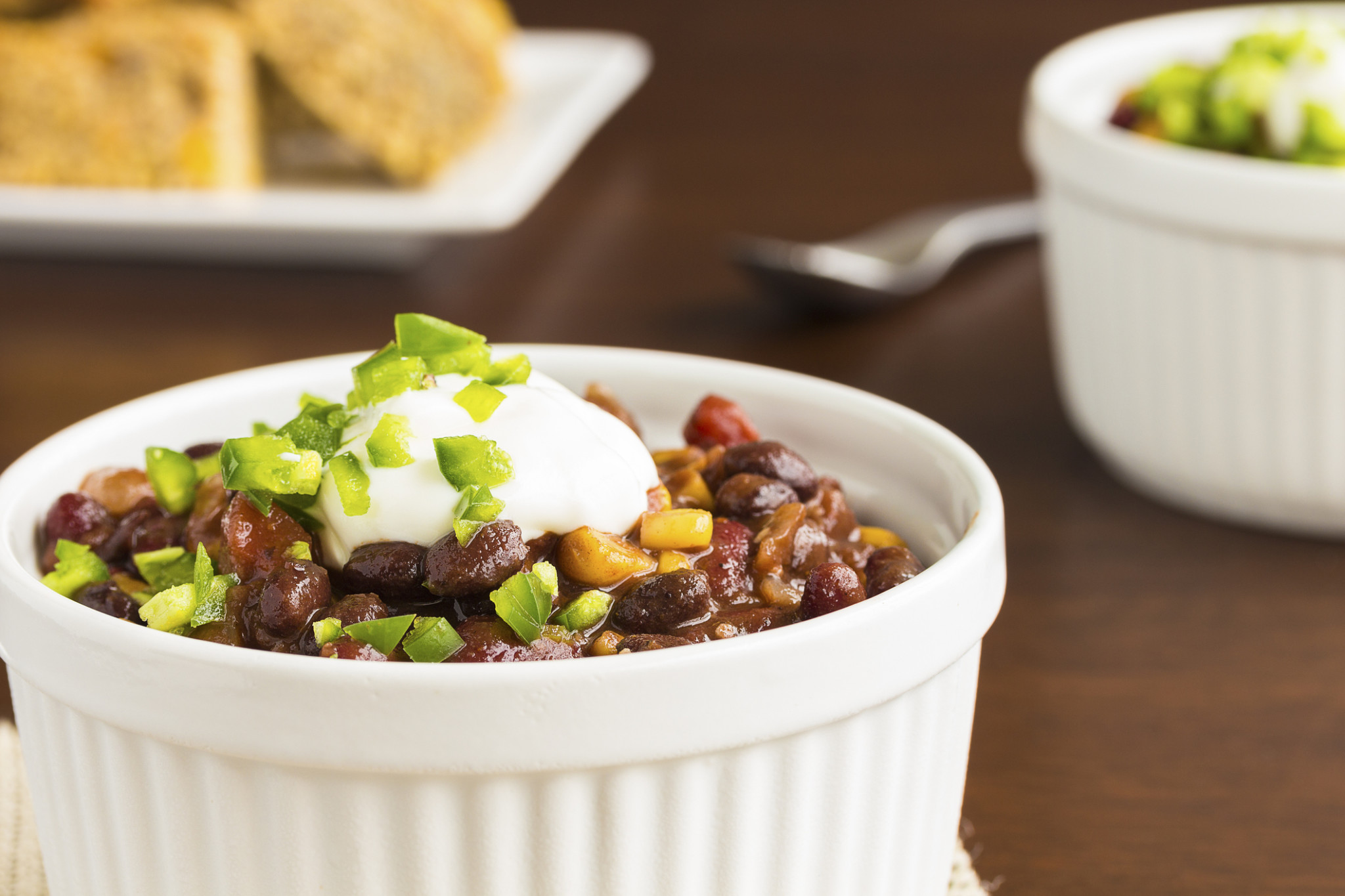 A hearty, flavorful recipe submitted by Shaklee Distributor, Betty Woodhouse. Betty's recipe was submitted via the Shaklee Heart Month Recipe Contest, February 2017.
Ingredients:
1/4 cup olive oil
2 cups chopped onions
1 & 2/3 cup coarsely chopped red bell peppers (about 2 medium)
6 garlic cloves, chopped
2 Tbsp. chili powder
2 tsp. dried oregano
1½ tsp. ground cumin
1/2 tsp. cayenne pepper
3 16-oz. cans of black beans, drained (reserve 1/2 cup of liquid)
1 16-oz. can of tomato sauce
For garnish:
Chopped fresh cilantro
Plain yogurt
Chopped green onions
Directions:
Heat oil in large heavy pot over medium high heat. Add onions, bell peppers, and garlic. Saute until onions soften, about 10 minutes. Mix in chili powder, oregano, cumin, and cayenne, stir 2 minutes. Mix in beans, 1/2 cup reserved bean liquid and tomato sauce. Bring chili to boil, stirring occasionally, about 15 minutes. Reduce heat to medium-low and simmer about 15 minutes to blend flavors and thicken chili. Stir occasionally. Salt and pepper to taste. Ladle chili into bowls and pass chopped cilantro, sour cream and green onions separately. Enjoy!
For more delicious recipes, Subscribe Now to Naturally.