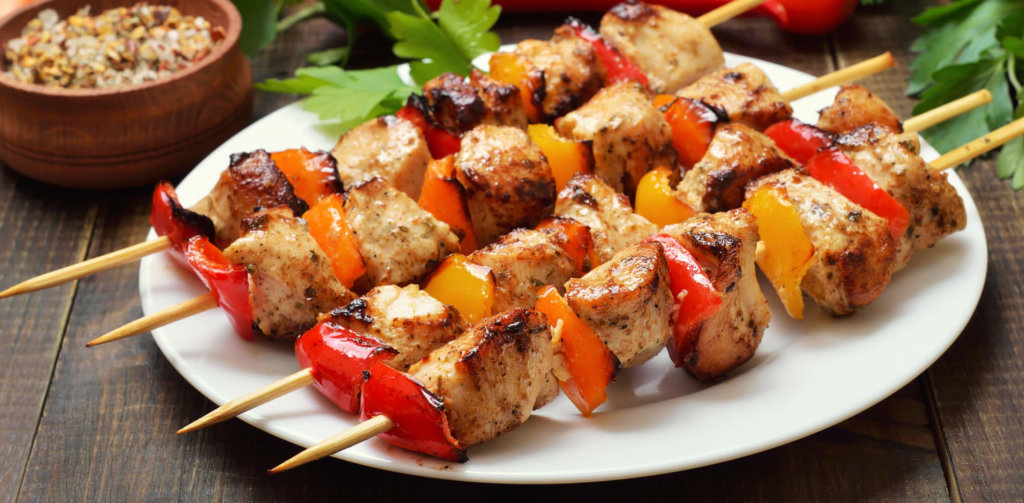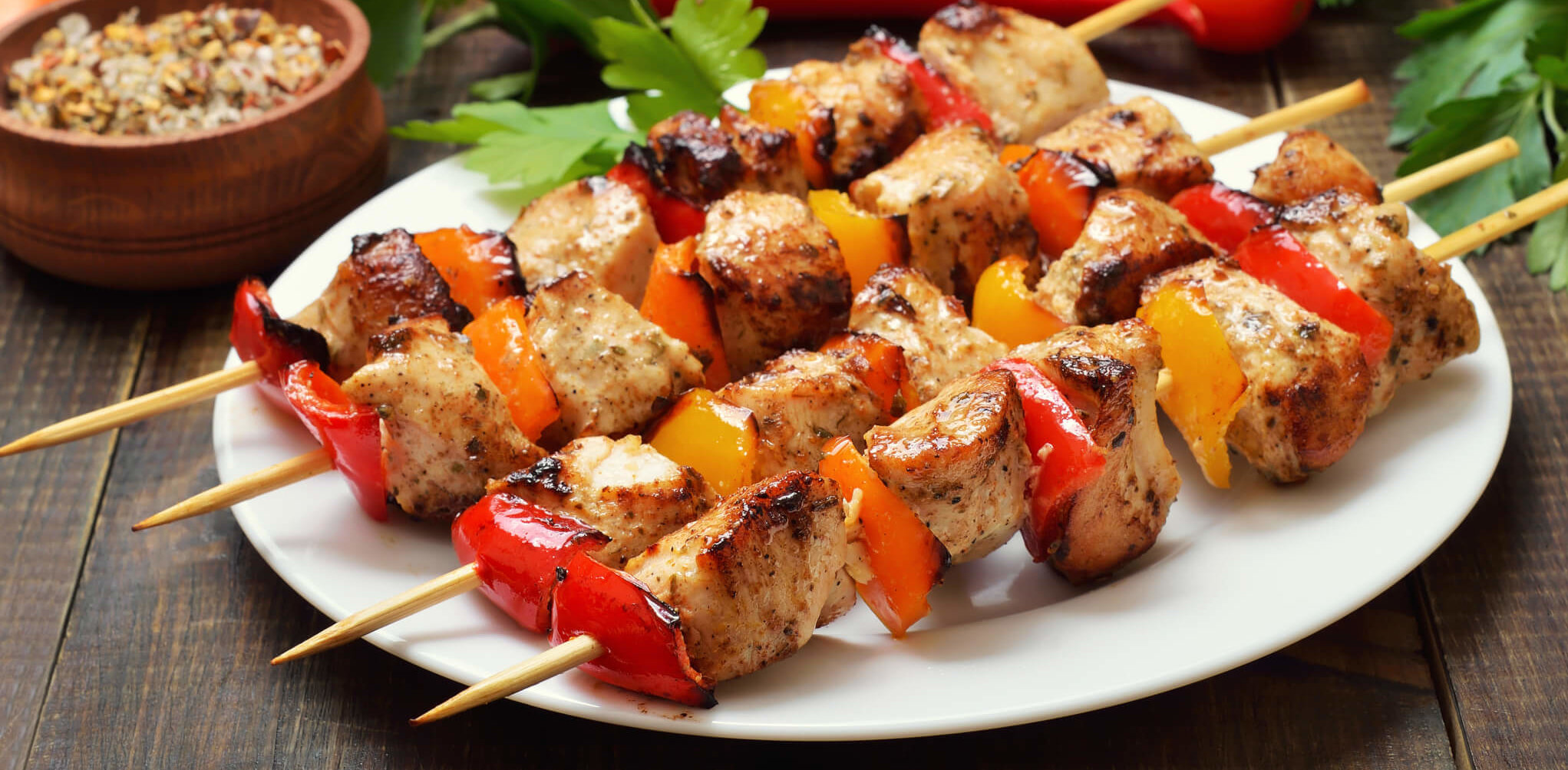 A perfect appetizer for a Memorial Day barbecue party. Kick off the start of grilling season with this incredibly easy, delicious and juicy chicken recipe.
Ingredients:
3 skinless chicken breasts, cut into chunks
6 cloves garlic, minced
Juice of 2 limes
1 Tbsp olive oil
1/2 tsp cumin powder
1/2 tsp chili powder (or to taste)
1/2 tsp mixed herbs
salt and pepper to taste
1/2 tsp honey
red and orange bell peppers cut into 1-inch pieces
Directions:
Marinade chicken pieces with olive oil, lime juice, garlic, honey and all the spices for at least 30 minutes. Soak wooden skewers in water at least 30 minutes (or use metal ones) Thread chicken and bell peppers alternately onto the skewers. Heat the outdoor grill or indoor grill pan over medium heat until hot. Spray the grill lightly with olive oil. Place the chicken on the hot grill and cook about 3-4 minutes; turn, lightly baste with olive oil and continue cooking until chicken is cooked through about 5 to 6 minutes.